Green belt land in West Kirby and other parts of Wirral looks set to be spared from development – but only if targets are met for developing brownfield sites in other parts of the borough.
The council believes it can satisfy the Government's Local Plan methodology, which requires 12,000 new homes to be built over the next 15 years, if key regeneration sites in other parts of the peninsula – including Birkenhead, Wirral Waters, Wallasey and New Brighton – are built on.
It would mean land on Column Road Fields by Caldy roundabout, which was included in an initial consultation for 261 properties, would be excluded.
The announcement follows comments made by Council Leader Pat Hackett at a development conference in November, in which he said they were pursuing a brownfield-first policy.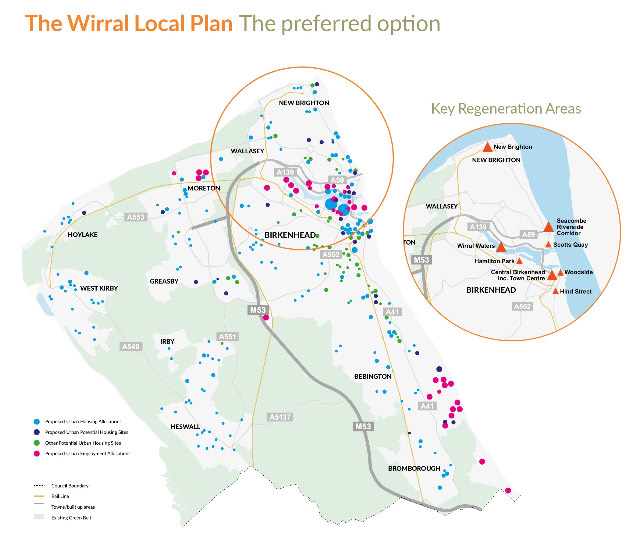 Cabinet member for the Local Plan, Councillor Anita Leech, said: "We listened to what people had to say in the Development Options Review last year and many people have been concerned at any risk to the Green Belt. This new draft document shows we are doing everything in our power to protect it.
"It identifies how we can use only previously developed sites and urban land to meet the housing needs target, and these regeneration areas will play a key role in helping us meet this target.
"We are now relying on developers and key regeneration partners to deliver the new homes they have told us they can provide, because if they don't it will place our precious Green Belt at risk."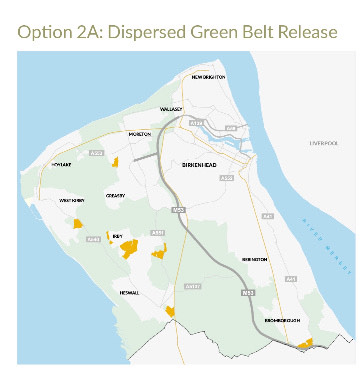 The local authority says it has received legal advice which means it also has to consult on two other options, one of which which would see Column Road Fields released for development if the target cannot be met using urban and brownfield sites.
But it adds: "Release of Green Belt is not and never would be the Council's preferred option. Council Officers will continue to undertake further intensive work to seek to increase the supply of deliverable and developable land in the urban areas."
In total, brownfield sites in West Kirby and Hoylake with space for 132 dwellings have been identified as part of the council's preferred option. They include:
50 properties on the 'Greenfield Estate', described as a "prominent green field site with woodland setting on
main entrance to West Kirby previously thought to be subject to restrictive covenants but now in single
ownership with existing tenanted residential properties"
17 homes on land at Grange Hill Farm, whose owners are looking to sell it for housing development
14 houses on the site of the former sheltered housing development at Ashton Court in West Kirby, where plans for townhouses have been rejected three times by the planning committee
25 homes on a playing field at Kingsmead School in Hoylake, where planning permission has been granted but the scheme is currently awaiting Government approval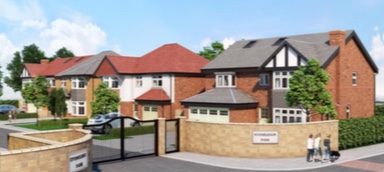 At a special meeting of the full council on Monday 13 January, councillors will be asked to approve consultation on the options.
If given the green light, consultation will take place from 27 January to 23 March, and you can register to have your comments included at www.wirral.gov.uk/localplan
The final decision on the Local Plan will be made by an independent planning inspector following a public hearing.