Consultation events about sites proposed for housing development over the next 15 years are being held in West Kirby.
Wirral Council is beginning a two-month consultation over its Local Plan, which includes building homes on a number of local sites to meet a Government target of 12,000 new properties across the borough between now and 2035.
The plots, which have space for a total of 132 dwellings, are all classed as 'brownfield' which means they have been previously been developed with a permanent structure – but some are expected to cause controversy as they are on open land.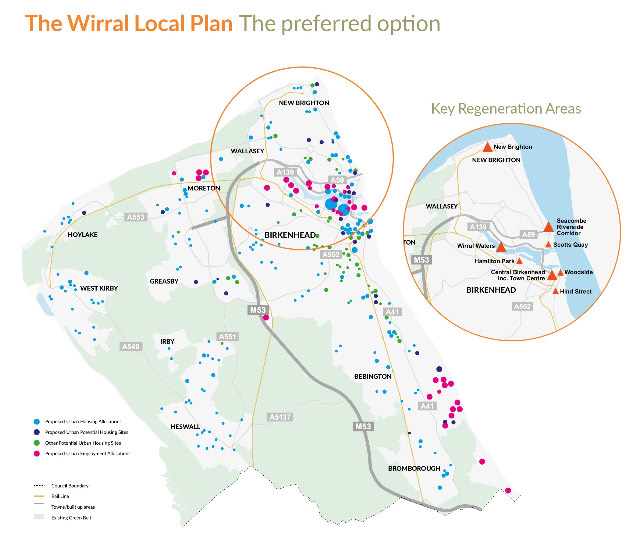 It include 50 properties on the 'Greenfield Estate' on Grange Road, which is described as a "prominent green field site with woodland setting on main entrance to West Kirby previously thought to be subject to restrictive covenants but now in single ownership with existing tenanted residential properties".
Other sites include:
17 homes on land at Grange Hill Farm, whose owners are looking to sell it for housing development
14 houses on the site of the former sheltered housing development at Ashton Court in West Kirby, where plans for townhouses have been rejected three times by the planning committee
25 homes on a playing field at Kingsmead School in Hoylake, where planning permission has been granted
Because most brownfield land is privately owned and so not in the council's gift to allocate for housing, it is also consulting on other potential options such as the use of Green Belt land to meet the target – although it has stressed this is not the preferred option.
Wirral Council's cabinet member for the Local Plan, Cllr Anita Leech, said: "We carried out consultation on the Green Belt just over a year ago and listened to what people had to say, their concerns about the local environment, about regeneration, climate change and having the infrastructure to meet our needs into the future.
"The options we have agreed to consult on, show how we can meet our obligations and look ahead to a future for all those who live and work in Wirral, from housing to jobs, education and health – and do so in a sustainable way.
"We now need everyone with an interest in the future of this borough to take part in this new consultation and help us shape the final draft document which we will submit to the Government later this year."
The drop-in sessions take place at West Kirby Concourse on Thursday 30 January and Wednesday 19 February from 12:30pm – 8pm, and no registration is necessary.
Residents and interested parties can also register with a website which allows people to comment directly on the evidence and documents which form the basis of the draft Local Plan proposals.