Two ukulele bands from Wirral were among 240 musicians who took part in Liverpool's biggest ever ukulele busk on a mission to lift spirits, and raise thousands of pounds for Clatterbridge Cancer charity.
Wirral bands Broken Strings and the Two of Us joined 27 other ukulele bands to take part in a 'megabusk' to celebrate World Ukulele Day and raise funds for the charity on Sunday February 2.
The singalong session on the John Lewis steps was the highlight of a day of free ukulele gigs on busking pitches throughout Liverpool ONE and inside at the Bierkeller bar.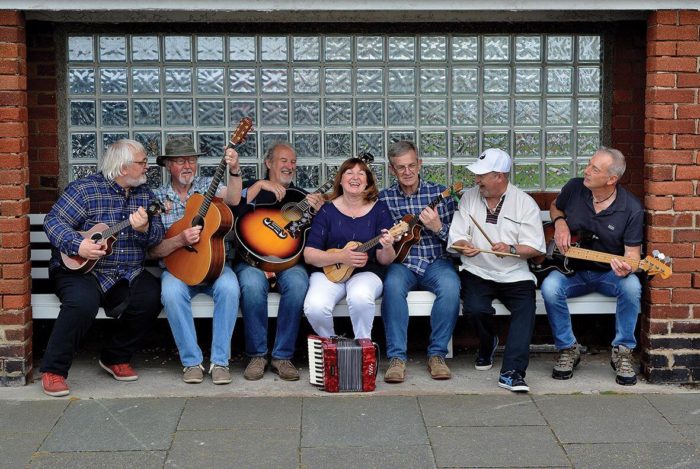 They were also raising awareness of other ukulele events happening in the region including the annual Summer Strum, which will mark its 6th year at Hoylake Rugby Club in July.
Pat Ross-Davies, from Newton, West Kirby, is singer with Broken Strings, and co-founded the Summer Strum ukulele festival with Emma Owen from Birkenhead, six years ago. Emma also plays in the Two of Us ukulele duo, with fellow Broken strings musician Tom Baker.
Pat is receiving treatment from Clatterbridge Hospital following a cancer diagnosis. She said: "The Clatterbridge Cancer Charity is a fantastic cause. We were blown away by people's generosity last year."
SUPPORT INDEPENDENT, COMMUNITY JOURNALISM
If you enjoyed this article and would like to support our work, you can buy us a digital coffee here: https://ko-fi.com/westkirbytoday