West Kirby and Hoylake railway stations have scooped awards at the 17th Cheshire Best Kept Stations Awards Evening.
West Kirby station won the Wirral Award and Hoylake won the Best Kept Gardens Award.

Mr Kulvinder Bassi, Community Rail Team Leader from the Department of Transport, said: "It has been a real privilege for me to present these awards which recognises the outstanding volunteer efforts of so many.
"Through their selfless efforts they have helped transform Cheshire's railway stations, making them such welcoming gateways across the county."

Kath Hilborne, from West Kirby United Reformed Church who care for West Kirby station, said: "We at West Kirby United Reformed Church are delighted to maintain the platform planters with seasonal flowers all year round, for the enjoyment of the community.
"If seeing a flower opening in spring gives some hope or chatting with our volunteers reminds a traveller they are loved, then we're on the way to fulfilling our vision of 'Connecting your Community to Christ'."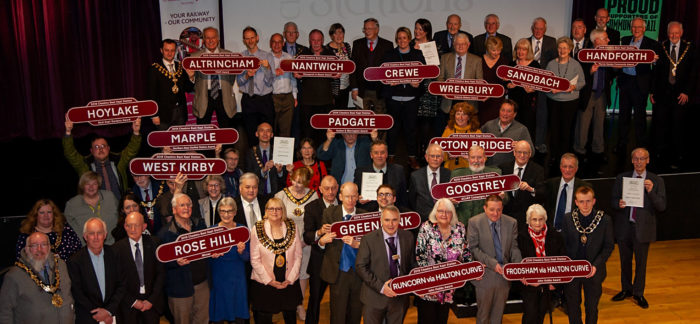 Jan Foster, from The Friends of Hoylake and Meols in Bloom, said: "The Friends of Hoylake and Meols In Bloom are delighted to have been awarded The Best Kept Gardens award for Hoylake station.
"Stations are the gateway to our towns so we believe they should welcome everyone who passes through.
"No one spends a huge amount of time on a station, but a welcoming display of flowers will make all the difference whether you are coming or going."
SUPPORT INDEPENDENT, COMMUNITY JOURNALISM
If you enjoyed this article and would like to support our work, you can buy us a digital coffee here: https://ko-fi.com/westkirbytoday