Warnings of further disruption have been issued as Storm Ciara continues to batter our coastline.
The promenade was shut off today after it flooded as enormous waves crashed over the marine lake wall onto the road.
Our reader, Kevin Tully-Williams, captured the dramatic moment the high winds caused a boat in the West Kirby Sailing Club boatyard to topple over.
Kevin took the video from the safety of his home on the waterfront. In line with advice from the coastguard we would urge everyone to avoid risking your life to take pictures at the coast, however dramatic it looks.
Meanwhile, as the next high tide approaches at 23.21 today, West Kirby RNLI has warned people not to park vehicles on the promenade.
William Jones, from West Kirby lifeboat, said: "The tides are getting bigger and you are at risk of damaging your car and property."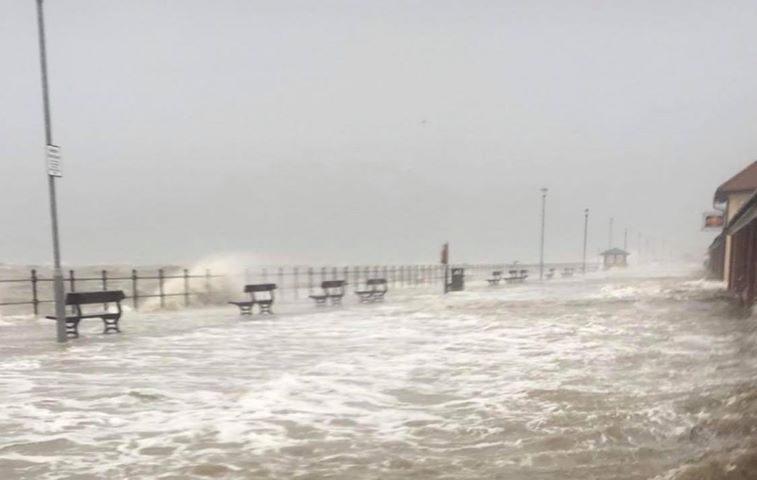 Weather reports suggest the high winds will continue well into Tuesday.
SUPPORT INDEPENDENT, COMMUNITY JOURNALISM
If you enjoyed this article and would like to support our work, you can buy us a digital coffee here: https://ko-fi.com/westkirbytoday