A man and a woman were rescued by the RNLI after getting stuck in the mud off West Kirby.
Hoylake RNLI hovercraft was scrambled at lunchtime on Monday 2 March after a woman walking her dog on the beach by the Marine Lake got into difficulty, and a man who went to assist her also found himself sinking into the mud.
The Inshore Rescue Hovercraft 'Hurley Spirit' and used mud boards to support the man before rescuing woman and her dog and taking them to the Dee Lane slipway.
The casualties were met by Wirral and Flint Coastguard Rescue Teams, where they were assessed and required no further medical attention.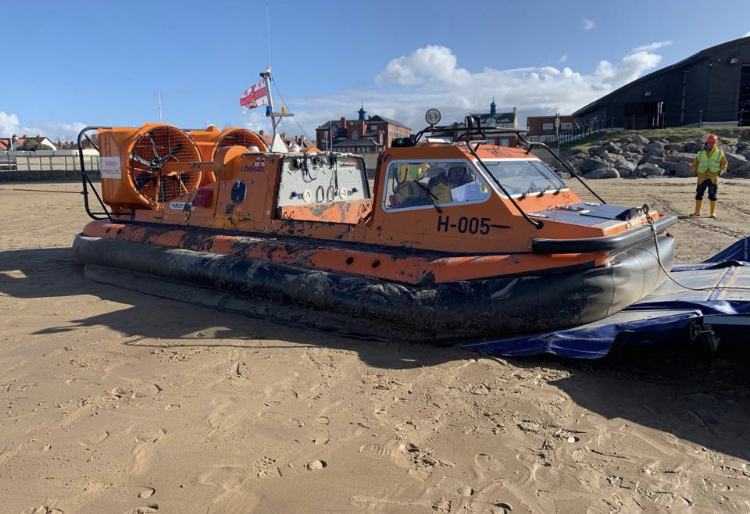 Volunteer RNLI Hovercraft Pilot Alistair Knowles said: "The casualties got into difficulty in an area of thick mud which is common on beaches all around the Wirral coast.
"If you're heading to the beach, look out for safety notices that might indicate areas of danger and if you do get stuck in mud, try to spread your weight as evenly as possible, avoid moving and stay calm.
"Of course, we also understand that it's a natural human instinct to want to help someone in need, but the RNLI would always recommend people don't enter the water or mud to try to assist a person in distress.
'Instead dial 999 and ask for the Coastguard who will ensure trained and experienced emergency service personnel will be tasked to urgently assist."