Wirral Council has closed the footpath around the Marine Lake, to help limit the spread of coronavirus.
Prime Minister Boris Johnson announced on Monday evening that people should only leave home if absolutely necessary.
We are being asked to only travel to work if absolutely necessary, go to the shops only for essential groceries and take just one form of exercise a day with members of our household in open spaces. Gatherings of more than two people have also been banned.
The footpath around the lake is hugely popular but is extremely narrow – meaning it is not possible to use it without people breaching the two metre social distancing rule.
A council spokesperson told West Kirby Today the decision has been taken for people's own safety: "There is no possible means of people keeping the social distance required by government if people have to pass each other."
He added that people should heed the government's advice and stay at home, except in the very limited circumstances they have set out.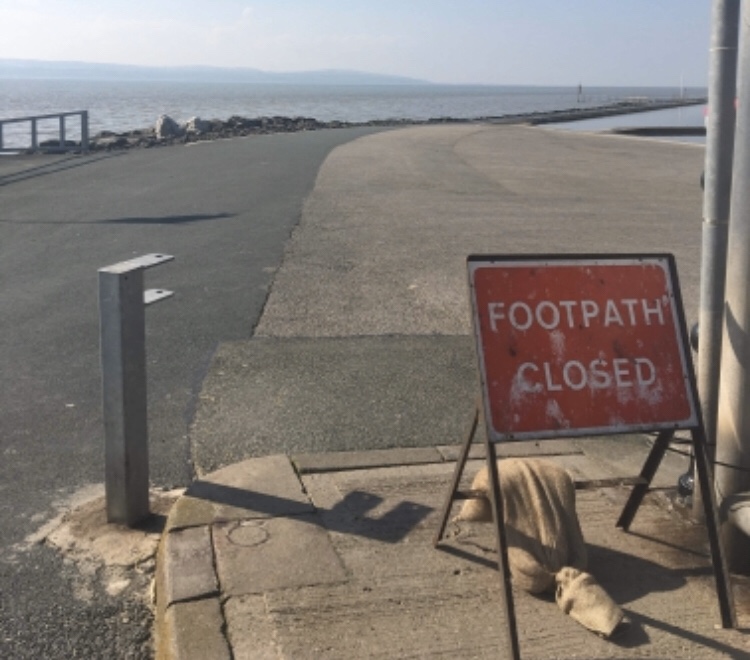 Sadly, West Kirby Today has been contacted by an eye witness, who reports that council workers putting up the barriers received abuse from members of the public.
They said: "I have witnessed many people ignore the notice and barriers and a number taking issue and shouting at the council employees who were erecting the barriers
"What is wrong with people, these measures are being put into place to help protect the vulnerable?"
Police have since been seen patrolling the area.
The full advice and guidance from the government can be read here.