The RNLI has issued safety advice to the public as hundreds of people flock to our local beaches, which are not currently patrolled by lifeguards.
The recent hot weather and easing of lockdown has led to a busy period for the West Kirby and Hoylake Royal National Lifeboat Institution (RNLI) volunteer lifeboat crew.
In the past week alone, Hoylake RNLI has been called out six times, which have included many people cut off by the tide around the Wirral coast, including Hilbre Island which is currently closed to the public.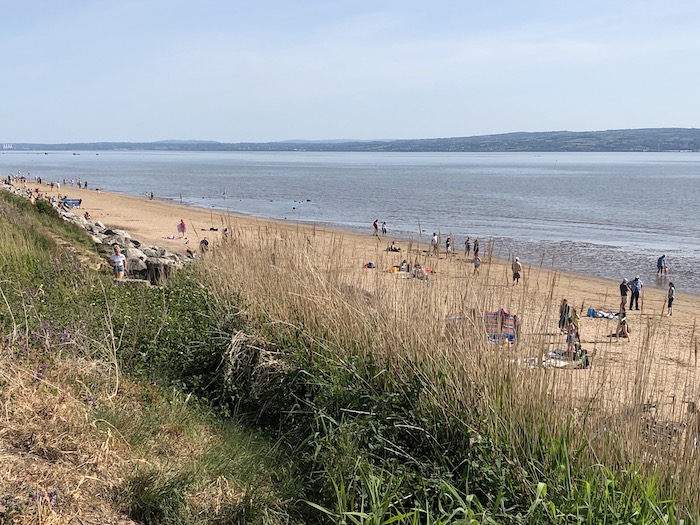 Hoylake RNLI hovercraft pilot Tony Warburton said: "The Hilbre Islands remain closed, but many people are still heading out there and getting cut off by the tide. If you're at the coast, always have a plan – check the tide times, the weather forecast and local safety signage and always keep a close eye on your family on the beach and in the water.
"We're urging everyone to please be aware of dangers around our coast, take responsibility for yourselves and your loved ones, and remember that in a coastal emergency you should dial 999 and ask for the Coastguard."
A Wirral Council spokesperson said: "Although lockdown is easing, we would remind residents and visitors that if a beach is busy, it will put extra pressure on RNLI crews."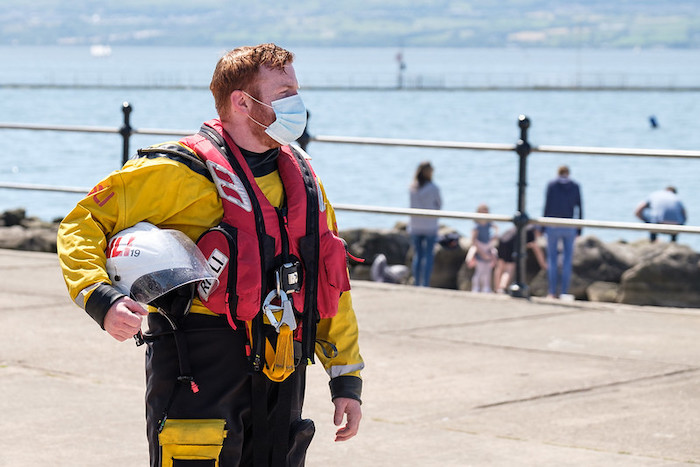 West Kirby beach is normally patrolled by lifeguards during peak season but there are currently no patrols. However, beaches such as Cubbins Green and Caldy are not usually patrolled but residents have reported these lesser known spots, as being the busiest they have seen in their lifetime.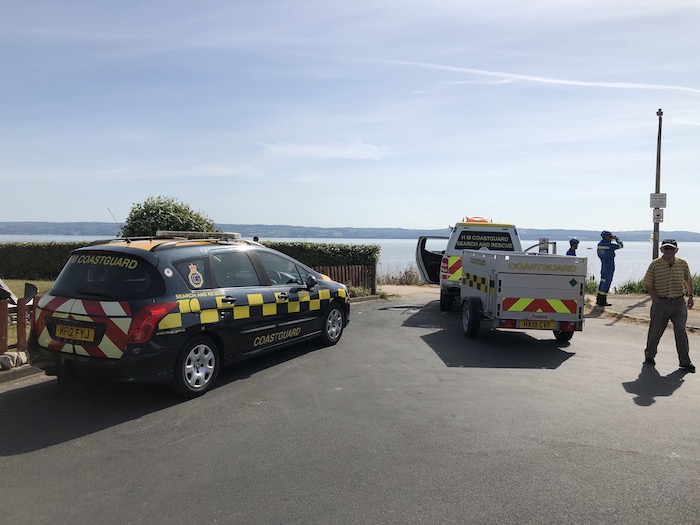 Despite the challenges posed by coronavirus and social distancing, the RNLI hopes to provide a lifeguard service on around 30% of the beaches the charity usually covers in time for the traditional peak summer season.
Since the easing of restrictions, the charity has focussed on re-establishing the infrastructure required for the lifeguard service – something made more complicated by the charity's responsibility to make sure lifeguards are operating safely during a pandemic. During a normal summer, this takes time and includes recruitment, training, and the ordering and distributing of equipment and facilities to beaches.
This year, the charity also had to ensure lifeguards are equipped with the appropriate PPE and have received training and support in new operating procedures and precautions needed to manage the challenges of coronavirus alongside the other demands of their role.
Matt Crofts, RNLI Lifesaving Manager said: "As ever, the welfare of our staff and beach visitors along with our commitment to providing a responsible lifesaving service is the RNLI's priority and so we have been working closely with the Sefton and Wirral Councils to make sure that conditions are safe for our lifeguards to provide an effective service.
"Our lifeguards have a vital role in making sure visitors to the beach are aware of their surroundings, the potential dangers at the beach and providing a lifesaving rescue service should anyone get into trouble. We would encourage the public to follow the Government's advice on social distancing and take care to understand the risks at the coast and the necessary steps to keep themselves safe."
Anyone planning a visit to the coast should remember and follow RNLI safety advice:
Have a plan – check the weather forecast, tide times and read local hazard signage
Keep a close eye on your family – on the beach and in the water
Don't allow your family to swim alone
Don't use inflatables
If you fall into the water unexpectedly, FLOAT TO LIVE. Fight your instinct to thrash around, lean back, extend your arms and legs, and Float
In an emergency dial 999, and ask for the Coastguard
You can check tide times for Hilbre Island here: https://www.tidetimes.org.uk/hilbre-island-tide-times
SUPPORT INDEPENDENT, COMMUNITY JOURNALISM
If you enjoyed this article and would like to support our work, you can buy us a digital coffee here: https://ko-fi.com/westkirbytoday