An adult and two children had a lucky escape after getting stuck in the mud near to West Kirby Sailing Club today.
One child managed to escape but the remaining pair were stuck for around 20 minutes before being rescued by members of the Wirral Coastguard Rescue Team.
The group were checked by paramedics at the scene but did not require hospital treatment. The family had been walking on the beach when the incident happened just before 6.30pm.
The rescue team parked emergency vehicles on the closed Marine Lake walkway to reach the casualties.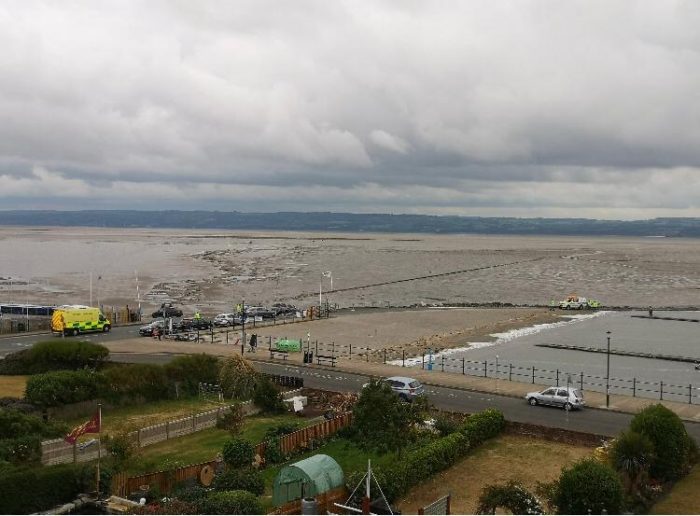 Michael Buratti, from Wirral Coastguard Rescue Team, said: "Our advice to the public is to try to avoid the mud patches that are located around our coastline.
"However if you do get stuck, stay calm, avoid moving too much, spread your weight by sitting down and call 999 and ask for the Coastguard.
"We would discourage people from trying to rescue anyone themselves as they may get stuck too."
SUPPORT INDEPENDENT, COMMUNITY JOURNALISM
If you enjoyed this article and would like to support our work, you can buy us a digital coffee here: https://ko-fi.com/westkirbytoday