Musician Steve Knightley has teamed up with West Kirby Arts Centre to create a unique, virtual pay per view concert followed by interactive question and answer session.
Knightley – who has previously sold out the Albert Hall with his band Show of Hands – will perform two 45 minute sets at 8pm on Tuesday 28 July.
It is part of the arts centre's response to the coronavirus pandemic restrictions, designed to keep the spirit of the centre going, remain in touch with their loyal supporters and provide a stage for local musicians in the wake of a season of cancelled performances.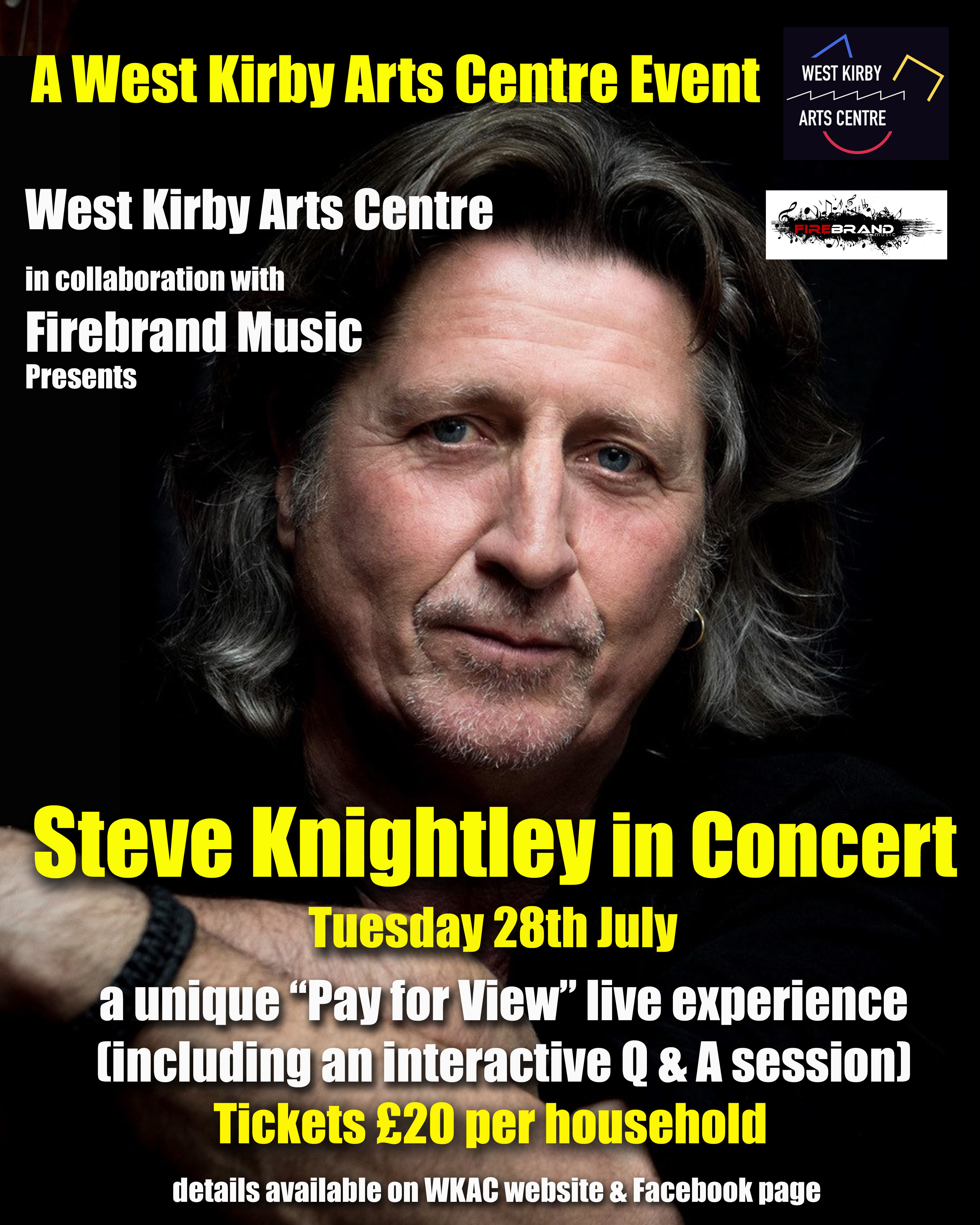 After the show, there will be an optional 'meet and greet' session with Steve via Zoom, so the audience can have a chat and ask questions if they wish.
Tickets are £20 per household, allowing any number of people in a home to watch the show.
In collaboration with Firebrand Music, West Kirby Arts Centre is planning to host a series of similar events with the likes of Miranda Sykes, Phil Beer and The Edgelarks.
Further details of the Steve Knightley virtual gig can be found here or calling 07484 537 502.