One of the distinctive shelters along South Parade is set to be removed this week for repairs.
The shelter opposite Victoria Gardens was badly damaged during the storms, Ciara and Dennis, last winter. Wirral Council said planned repairs had been delayed due to the Covid-19 pandemic.
Both shelters along South Parade are scheduled to be removed anyway ahead of work on the West Kirby Flood Alleviation Scheme, which is set to begin later this year.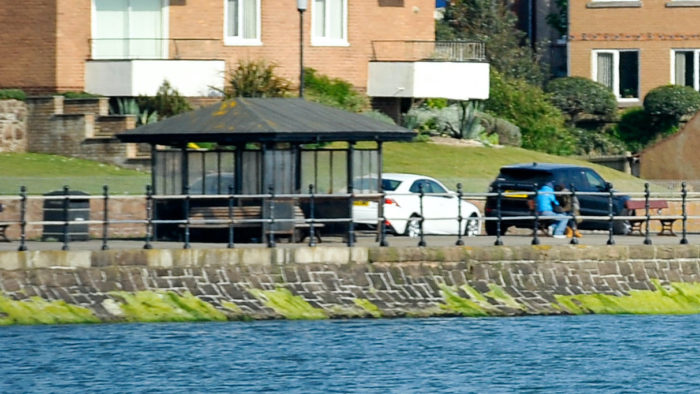 A spokesman for Wirral Council said the shelter opposite Victoria Gardens is being taken down earlier than expected because of the state of disrepair. The other shelter will be taken down and stored safely shortly before the project starts.
The plan is for both shelters to be reinstated on South Parade after the flood alleviation works have been concluded.
Work to make temporary repairs to the railings along the Marine Lake have also taken place. A more comprehensive repair of the railings, using the existing coping stones from the lake, will be carried out as part of the Flood Alleviation Scheme.