Lifeboat crews in West Kirby have rescued a dog who ran away from his owner on the beach.
The incident happened at around 3:30pm today when the young animal became excited by sea birds and darted off on the mud flats at Cubbins Green.
Worried owner Lisa Morgan-Lang rang the Coastguard, who paged RNLI volunteers to assist with finding him.
The Lifeboat team carried out a search and found Comet at the sailing club moorings – tired and a little scared but none the worse for wear.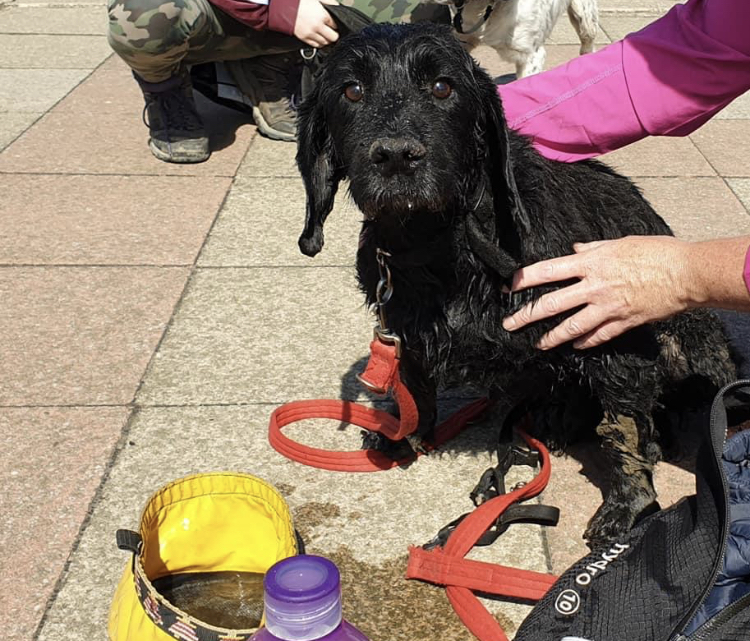 Richard Diamond, West Kirby RNLI Lifeboat Operations Manager, said: "The owner should be praised for contacting HM Coastguard and asking for guidance.
"Never enter into soft muddy areas as it is very easy to become bogged down and at risk yourself if there is an incoming tide, in particular.
"Please always contact HM Coastguard, who will deploy the most appropriate team to deal with any emergency."
Comet's owner Lisa has publicly thanked the lifeboat team on Facebook, writing: "I can't thank you guys enough for coming out so quickly and so brilliantly getting Comet. You guys are amazing and all done voluntarily."
She added: "I've just bathed him and he's running round the house like a giddy fox!"
 Photo credits: RNLI West Kirby.