West Kirby community clean-up and litter picking group The High Tidiers have announced they are stopping their organised formal clean-ups, due to the challenge of COVID-19 restrictions.
In a post on social media, they say that the decision has been taken "after a lot of soul searching", and they have concluded they "don't represent the way forward".
Instead, they will hand their equipment over to others who want to hold ad-hoc clean ups of the beach and other areas, and promote them via their social media page.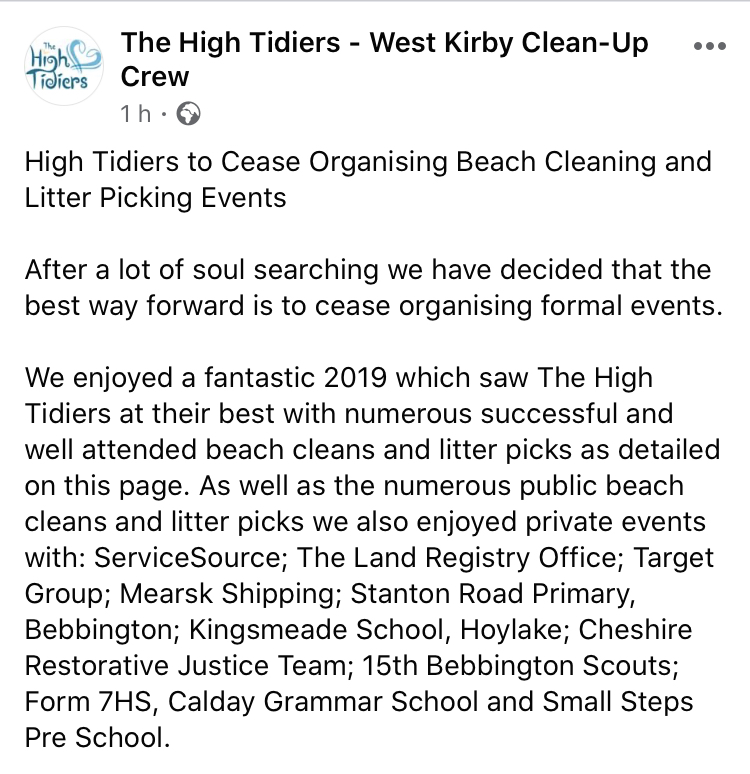 Their post reads: "Unfortunately 2020 has been a bit of a disaster with storms resulting in event cancelations in February and then the COVID pandemic. We cancelled all our events from March onwards and we have now decided that they do not represent the way forward.
"Many local people have wanted to borrow kit and they have picked in small private groups by themselves (and with us) which seems a positive spin off and much easier than putting on a formal event with the post COVID requirements.
"We think this is the best way for the group to evolve so we will cease organising events, but simply keep the Facebook page for any achievements that local people wish to share and other awareness raising posts.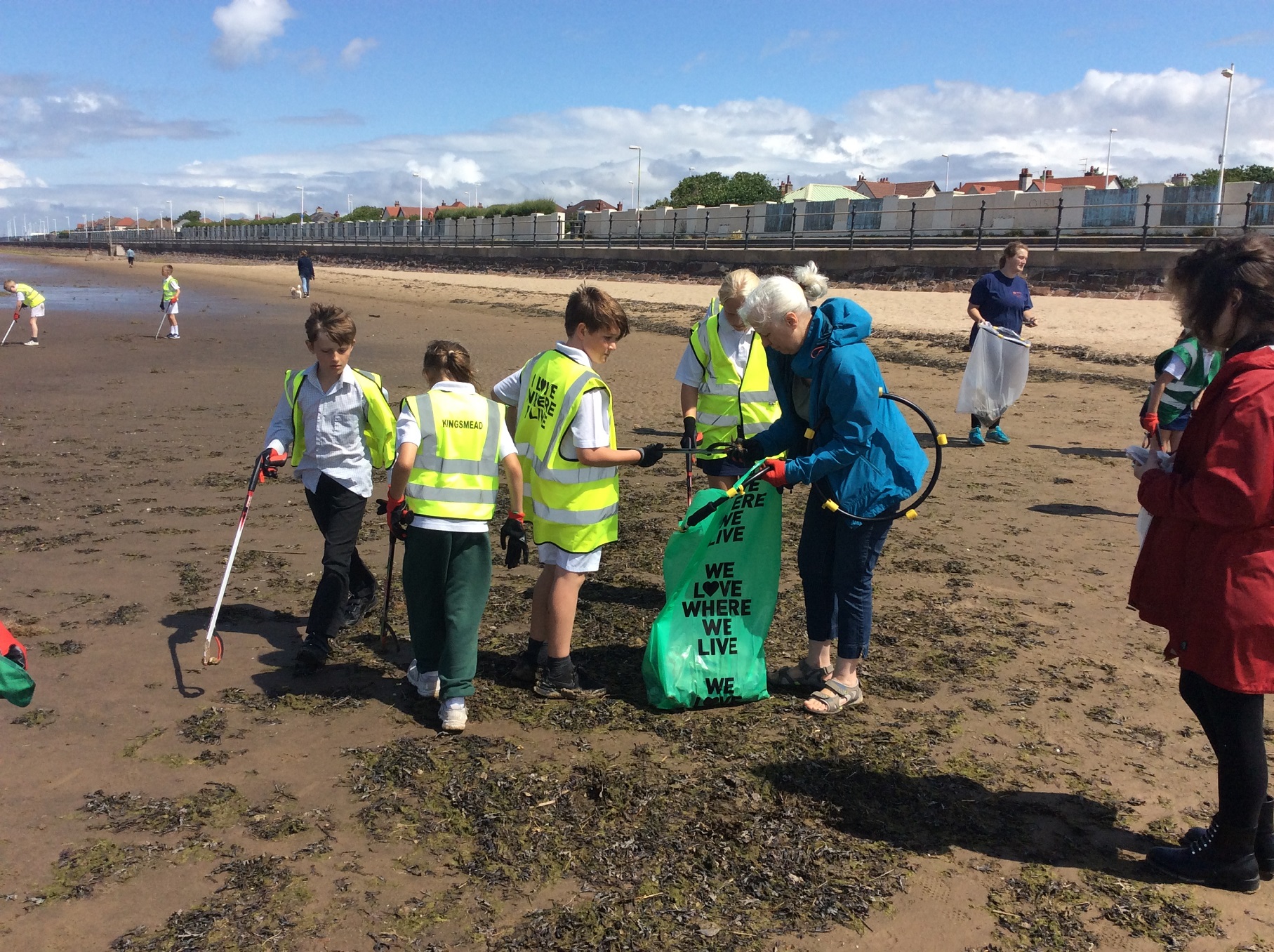 The group say they will be holding a few winding up clean ups, but they will take a new form in which people who attend can keep their equipment, although they must now dispose of their own rubbish.
They add: "Thank you to the organisations who funded our kit and donated kit to make The High Tidiers possible: Wirral Borough Council (Via Wirral Together, Small Grant Big Difference and litter fines), Sea Changers, FC Hardware (Hoylake), Service Source and The Land Registry.
"A massive thank you for all your hard work to everybody who has volunteered with us and supported us. We hope you had fun working with The High Tidiers and that you will continue to channel the care and enthusiasm that you brought to the group looking after the local environment."
The Friends of West Kirby and Hoylake Beaches have already paid tribute, posting on Facebook: "This group, led by the tireless Pete, has organised clean ups for the past few years and have been responsible for hundreds of volunteers turning out with pickers and sacks to hunt down and dispose of the often huge amount of rubbish left on that stretch of beach."