Lifeboat crews have carried out a dramatic rescue of eight people, including a four year-old girl, off the coast of West Kirby.
The RNLI were scrambled this afternoon after the group and a dog were cut off in rising water between Middle Eye and Little Eye.
The child was up to her neck in water and her dad was struggling to hold her in the waves.
The crew reached the group just 16 minutes after being scrambled.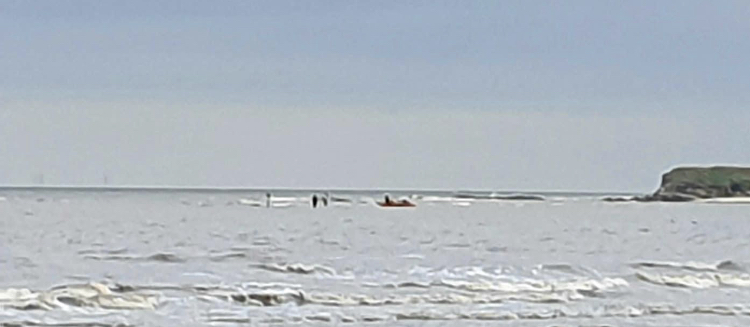 A post on the RNLI West Kirby Facebook page said: "In a complex operation, Helm, Jamie Marston, chose to offload half of casualties onto the BV206 [lifeboat].
"Touch and go, with in the rising tide, the transfer was completed and the deteriorating casualties were quickly dropped at the Lifeboat Station, whilst the Lifeboat 'Seahorse' took the rest of the casualties back by sea.
"Seahorse conducted a beach landing and relaunched once the casualties were landed. The BV206 reunited the cold and wet families at the Station and then returned for recovery."