A paramotor pilot has escaped unhurt after landing on mud a mile off West Kirby.
Wirral Coastguard Rescue Team deployed RNLI Hoylake hovercraft to rescue the man, after the alarm was raised just after 7pm last night.
On arrival at the incident, Coastguard Rescue Officers established from witnesses the exact location of the casualty.
Two specially trained Coastguard Mud Rescue Technicians quickly deployed onto the mud wearing full mud rescue protective equipment, and found him uninjured and up and walking.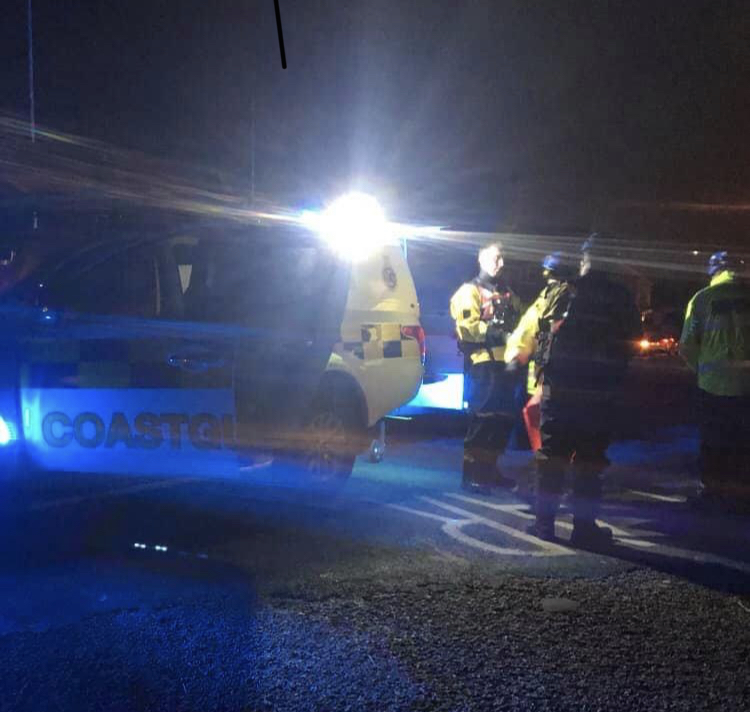 With the tide rising, Hoylake Hovercraft assisted with the recovery of the man and his equipment to Coastguard Rescue Officers at West Kirby Marine Lake.
Michael Buratti, Station Officer for Wirral Coastguard Rescue Team, said: "On this occasion, the paramotor pilot has had a lucky escape and has managed to carry out a controlled emergency landing on the beach and walked away uninjured, however landing onto mud with an incoming time made the incident time critical.
"Accurate information given by the 999 caller enabled Wirral Coastguard Rescue Team to quickly deploy specially trained officers onto the mud. Given the distance from the shore, we also called upon the assistance of the RNLI Hovercraft from Hoylake."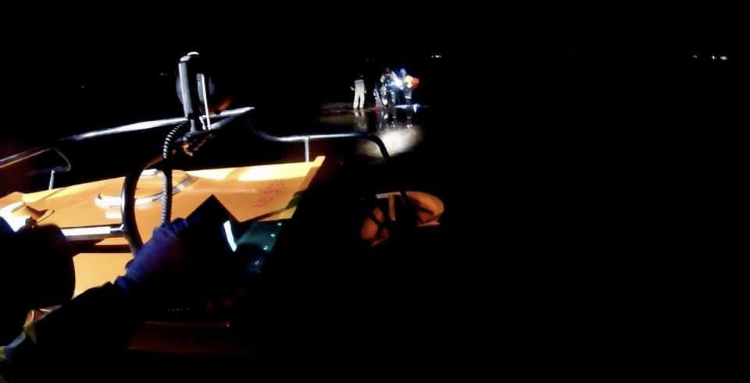 Hoylake RNLI volunteer hovercraft commander Matt Schanck said: "It was fortunate that the casualty was able to make a safe landing in what can be a dangerous part of the Dee Estuary, especially with the flooding tide.
"Thanks to the response of the Coastguard, the help of eyewitnesses, and the experience and preparedness of the casualty, he was located quickly before the conditions on the beach became more hazardous.
"Paramotoring is a popular pastime around our region's coast and we advise anyone taking to the air over the water to ensure they have all the right safety equipment, wear a floatation device and carry a means of calling for help. In a coastal emergency, always dial 999 and ask for the Coastguard."