Around 30 people had to be ordered off the path around the Marine Lake in West Kirby as water threatened to engulf them.
Coastguard rescue officers spotted the walkers this morning as water from today's 10 metre high tide started to submerge the path.
One elderly lady who was struggling in knee deep water was rescued, while another eight people including children were guided through ankle-deep water.
It came despite a warning from the RNLI about the danger posed by the high tide this weekend.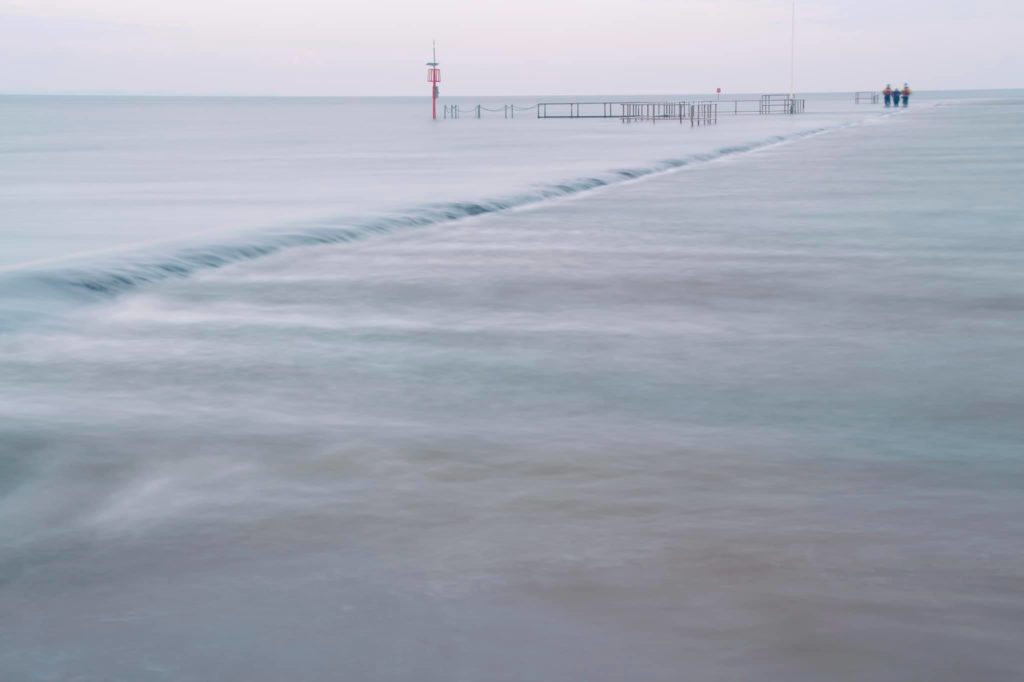 Michael Buratti, Station Officer for Wirral Coastguard Rescue Team said: "We urge people to plan ahead before visiting the coast, check tide times, be aware of their surroundings and not take risks.
"Despite the warnings from an off duty Lifeguard and other members of the public not to walk around the path due to the higher than normal incoming tide, people decided to go against advice and ended up in real trouble trying to walk along a path that was under water.
"Luckily the Coastguard Rescue Team were in the area having attended an incident and managed to rescue one lady, who had an exceptionally lucky escape, and guide another 8 people to safety.
"As a rough guide, the Marine Lake Pathway in West Kirby will cover at approximately a 9m tide depending on the weather conditions, today's tide height was just under 10m and by the time the team was leaving the scene, the pathway was under approximately 1m of water.
"If you get into trouble on the coast or see someone in difficulty, dial 999 and ask for the Coastguard."
Picture credits: Alan Jenkins (top) and Peter Lovatt (middle)