West Kirby bars The Wro and The Blind Pig are joining forces with West Kirby Rotary Club to raise awareness of World Polio Day.
The Wro Bar Loft is being lit up purple for the week and The Blind Pig have created a very special purple cocktail, called the CHARITINI, with a generous 50% donation from each sale being donated to End Polio.
The delicious cocktail is made from Pomegranate, Peach Schnapps and Raspberry Vodka. Slightly sparkling and not too sweet.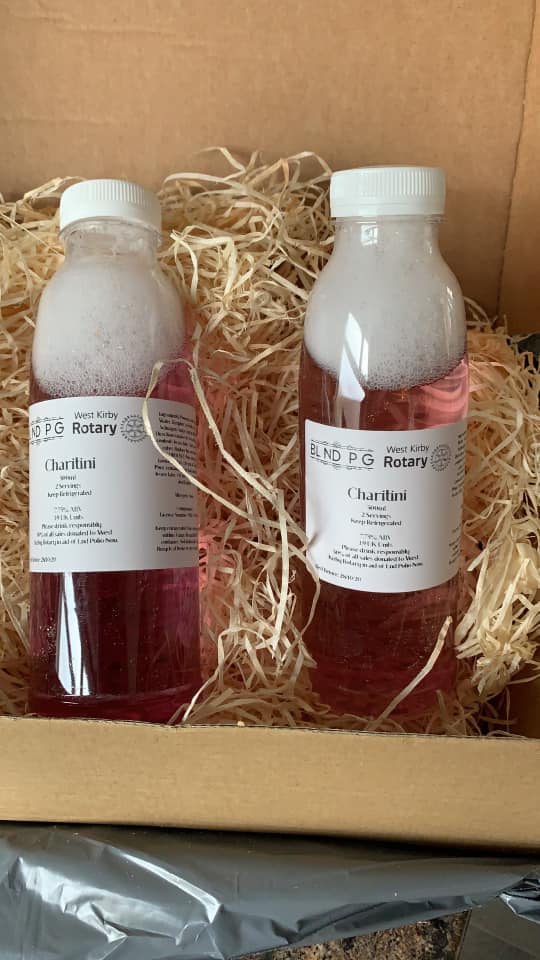 The club has also sponsored a flower bed and an End Polio plaque has been put over it on Rotary Corner in West Kirby. The area has been lovingly tended by West Kirby in Bloom with purple crocuses and purple flowers to help raise awareness.
Ann Ryan, President of West Kirby Rotary, said: "We're proud to be marking World Polio Day locally and recognising the work of Rotary and our partners and the millions of people involved in so many ways in the fight for a polio free world. Only together can we end polio, a virus that is still potentially just a plane ride away."
"We have seen how we need to work together when dealing with COVID-19 and we can all play our part. The members of West Kirby Rotary Club remain committed to working with our communities and our partners to eliminate this potentially deadly virus and make Rotary's dream of a polio free world a reality."
This is just one of the many volunteering activities the club is involved in every year. 
You can order Charintinis here: https://www.blindpig.bar/product-page/charitini-500ml-2-servings-7-75-abv?fbclid=IwAR0GhCQLXx4tBN_SZDDsS5t-je0YxCQxkk2yvnTWdRSmF9WNSNmyxECYqUk