A controversial plan for curved glass apartments overlooking the beach at Red Rocks in Hoylake is dead after a Government planning inspector backed Wirral Council's decision to turn the scheme down.
Blueoak Estates has since submitted revised proposals to Wirral Council for a more traditional structure at 'Wirral Point' – but had lodged an appeal against its original plan being thrown out.
Now, following a site visit last month, planning inspector Andrew McGlone has ruled in favour of the local authority.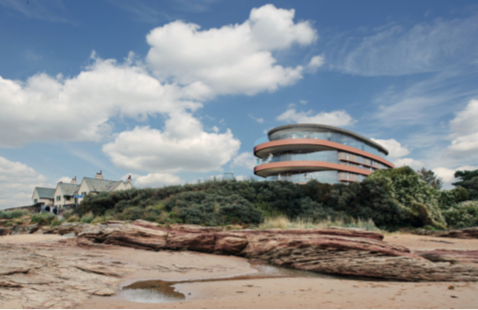 He has concluded that the original scheme "would not be a proportionate response to existing properties on Stanley Road" and "there is not necessarily a need for a landmark building on this site".
He adds that "the proposal would not be of a high-quality design nor a good precedent for other development", and also believes it would have harmed conditions for people living in a neighbouring property.
A revised application for nine three-bedroom flats on the site was submitted in August.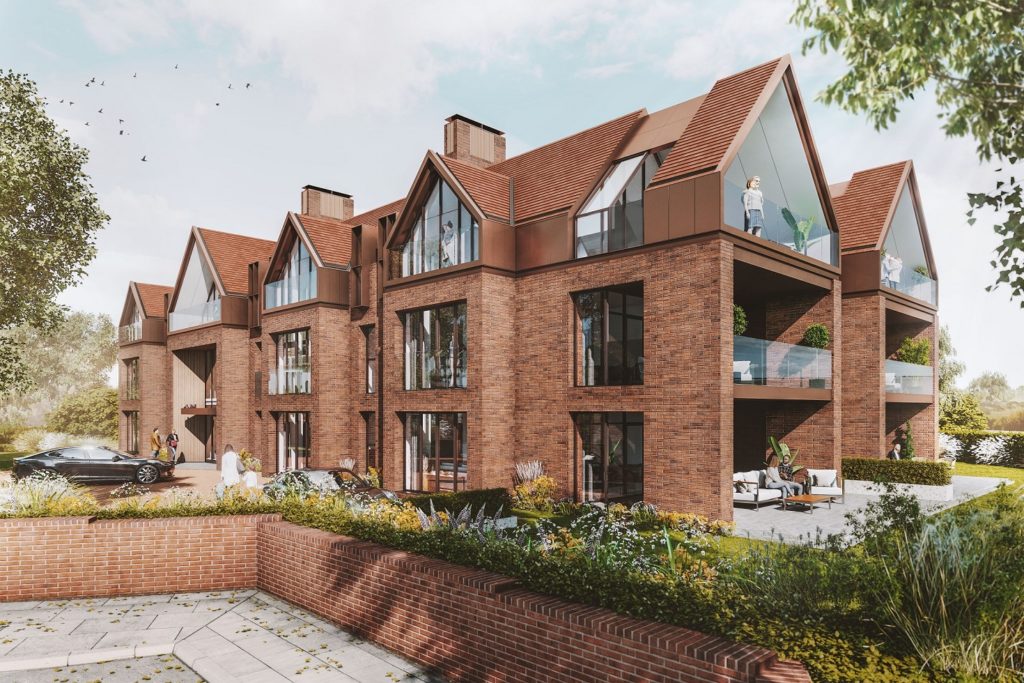 The developer is now proposing a three-floor terracotta red brick building, together with basement parking and cycle spaces.
Blueoak Estates says the new design has a smaller footprint and is more in keeping with neighbouring properties and the existing house "but more regular and elegant in form".
The planning submission goes on: "The overall design aspirations have been to provide a very high-quality scheme that will provide a high standard of living for prospective residents whilst also providing an architectural form which meets the challenges of the unique location and a desire to provide a development which has responded to the character of the local area."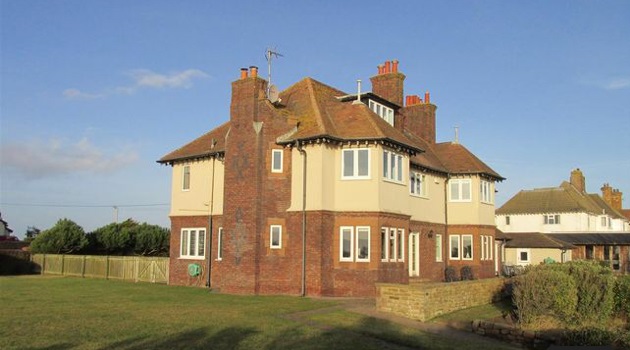 However, despite having discussions with council officers, local residents groups, the Royal Liverpool Golf Club and heritage body Historic England about the new design, 97 objections have been submitted – including one from the Open Championship hosts.
In response, the developer said: "BlueoakEstates is working pragmatically with the Council, progressing a design more reflective of the local character with this application which we are further refining following the latest discussions.
"We are encouraged by the number of positive observations received, including contribution towards the outstanding five-year housing supply, providing an environmentally advanced building with reduced long-term energy demands and stimulating the housing cycle by offering quality accommodation for those seeking to downsize."
No date has yet been set for the latest proposal to be considered by the planning committee.