Plans to demolish two family homes in an exclusive area of West Kirby and replace them with luxury apartments have been submitted to Wirral Council.
The proposed development would see 10 three and four bedroom apartments built over 2.5 storeys on the site of neighbouring 1950s detached properties on Meols Drive, opposite West Kirby Residential School.
A planning statement submitted with the application says the proposal "capitalises on the sustainable location and sensitively responds to its surrounding context whilst also providing a striking, modern and innovative high-quality design".

Eight of the properties – designed by architects Falconer Chester Hall – would have three bedrooms, with the other two being four bed duplex apartments.
Space for two vehicles and a pair of bikes per flat would be provided in an underground car park and two outside garages.

The site was originally intended to be a single villa but was instead subdivided around seventy years ago to create two sites, on which the detached homes were built.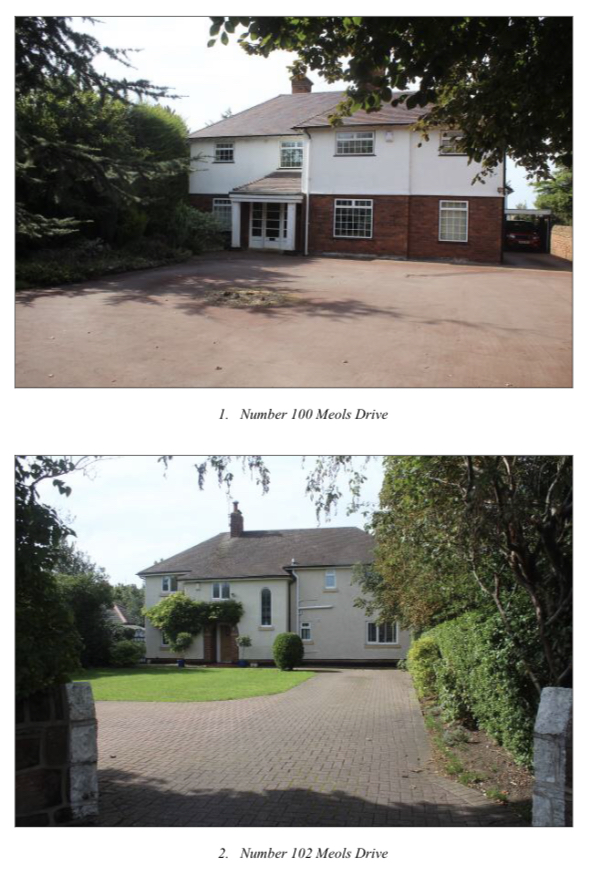 A heritage statement submitted by the developer with the application says their contribution to the character of the Meols Drive conservation area is "low" as they were deemed in an appraisal back in 2004 to "neither detract from or enhance" it.
However, it is revealed in the documents that this is the third scheme to be devised for the site. Two previous proposals for 20 apartments failed to make it past the discussion stage after council planners advised that the impact on the conservation area would be unacceptable and break planning policies.
The developer's heritage assessment concludes that this proposal "will be in keeping with the character of the streetscene surrounding the application site, within which modern development has a notable presence".
A consultation on the planning application is now underway and can be found here.