This is Thomas the Gorilla, who is one of the new stars of the Teach Rex project, run by local primary school teachers Sam Bryan and Joseph Parsonage.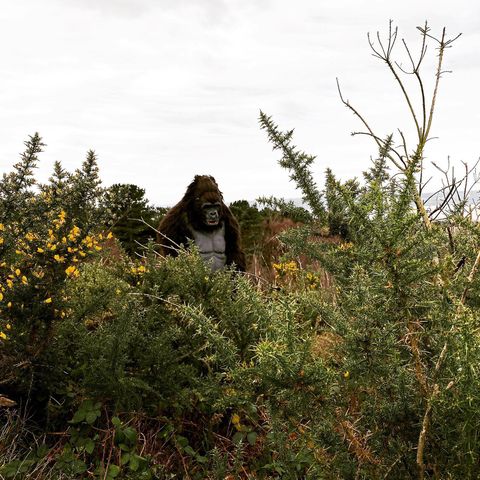 The lifelike gorilla visits schools across the UK to promote sustainable behaviours and awareness amongst children. 
Thomas is the latest addition to the project, which also includes a 4 metre by 2 metre T-Rex, which weighs 30kg, and was famously spotted walking around West Kirby Marine Lake last year.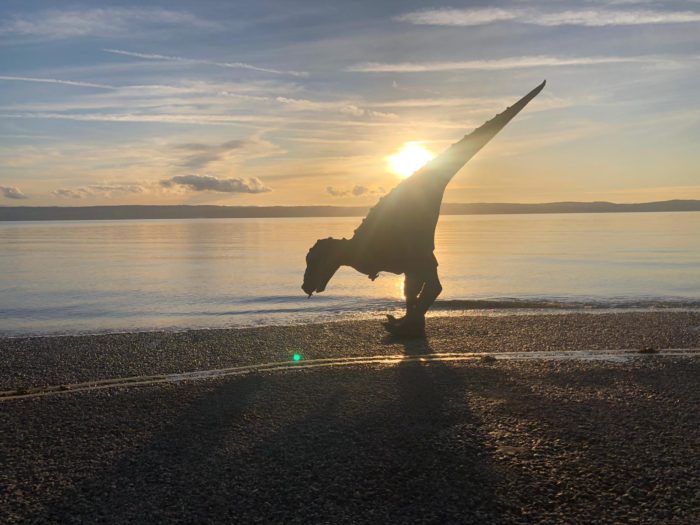 Sam, from Teach Rex, said: "This is a project that we have been working on since properly setting the business up in 2017, and we are delighted that we can provide schools with such a holistic package that has positive learning outcomes for a whole school, or whoever schools decide to target."
Teach Rex has delivered educational workshops over the past two years to more than 250 schools, and has found that creating an emotional attachment through a prop and story-telling is an incredibly effective way of inspiring and motivating children to engage in their learning.
 For more information, please visit teachrex.co.uk or send an email to educate@teachrex.co.uk