Hospitality businesses in West Kirby have reacted with dismay after being given less than 12 hours notice to close their doors again because of tougher coronavirus restrictions which come into force at midnight.
The 'very high alert' status announced by the Government this afternoon means hospitality venues will close to dine-in customers later tonight (Wednesday 30 December), and can only serve takeaway food until further notice.
Many had ordered stock in anticipation of New Year bookings, which will now not go ahead.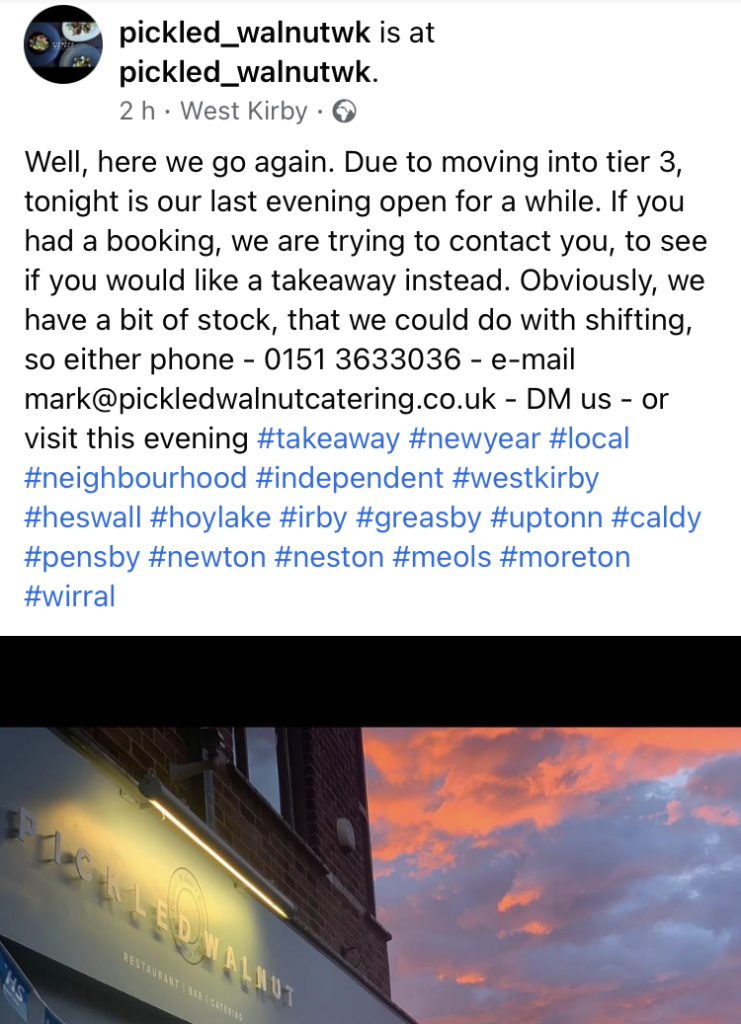 Figo's in West Kirby said: "To say we are devastated to be shutting our indoor area again after tonight is an understatement. We are very proud to have not had a single track and trace call or case on the premises to date."
Banks Road restaurant Pickled Walnut wrote: "Well, here we go again. Due to moving into tier 3, tonight is our last evening open for a while. If you had a booking, we are trying to contact you, to see if you would like a takeaway instead."
And Hickory's Smokehouse posted: "We are so sorry we aren't able to honour your reservations from tomorrow onwards and that we can't be part of making your New Year celebrations a bit more special."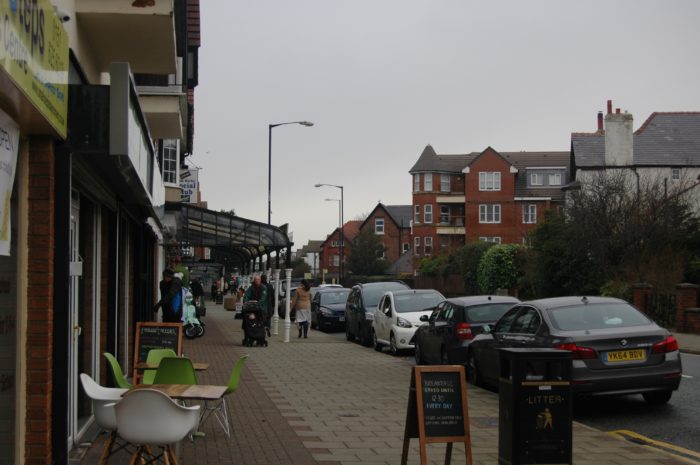 The intensification of restrictions follows a rise in Covid-19 cases since the easing of lockdown at the start of December, which saw Wirral and the wider Liverpool City Region placed in Tier 2, or 'high alert'.
Indoor play centres, cinemas, theatres and concert halls must also shut, and spectators cannot attend football matches.
Leisure and sports facilities such as gyms can stay open, as can shops and beauty related businesses including hairdressers.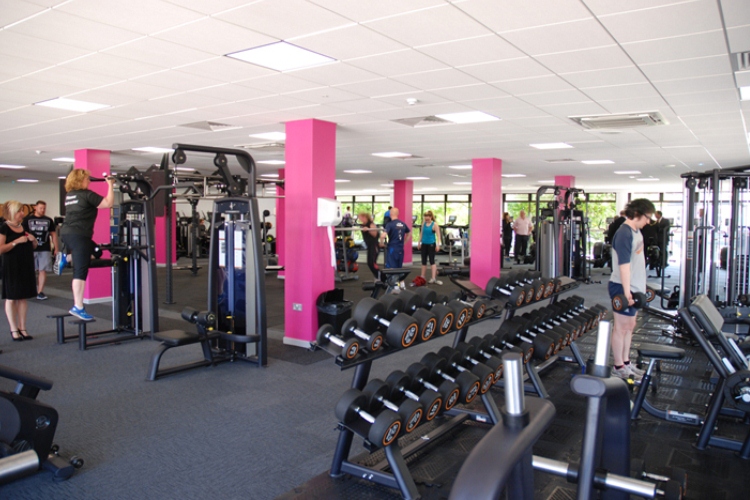 Wirral Council leader, Cllr Janette Williamson, said: "Despite everyone's hard work, we are now seeing numbers rise to a very worrying level and from having very low rates just weeks ago, we are now seeing hundreds of cases every day; our figures are currently the highest in the Liverpool City Region.
"As a result, we will now be back under Tier 3 restrictions from tomorrow. This is disappointing given the progress we had made across the region but, in the circumstances, it is the right response.
"I know that this will be tough to take for residents and businesses and they will feel like there is no end in sight. However, the news today about the Oxford vaccine does offer us light at the end of this tunnel.
"However, in the meantime we all have a responsibility to do the right things and heed the Tier 3 restrictions we are going back into. This is especially true for New Years' Eve. I strongly urge that if you are planning any celebrations tomorrow night, do it safely and in accordance with the restrictions, which means no mixing of households."
A full list of restrictions can be found on the government's website here.