Barclays has closed the doors of its West Kirby branch, leaving the town with just one remaining bank.
The company announced last November that it was pulling out, blaming a decline in usage.
In a letter to customers, it said that only 153 people used the Grange Road site exclusively.
A consultation with customers and local elected representatives, which took place following the announcement, saw concerns raised about the impact on customers and the knock-on effect for local trade.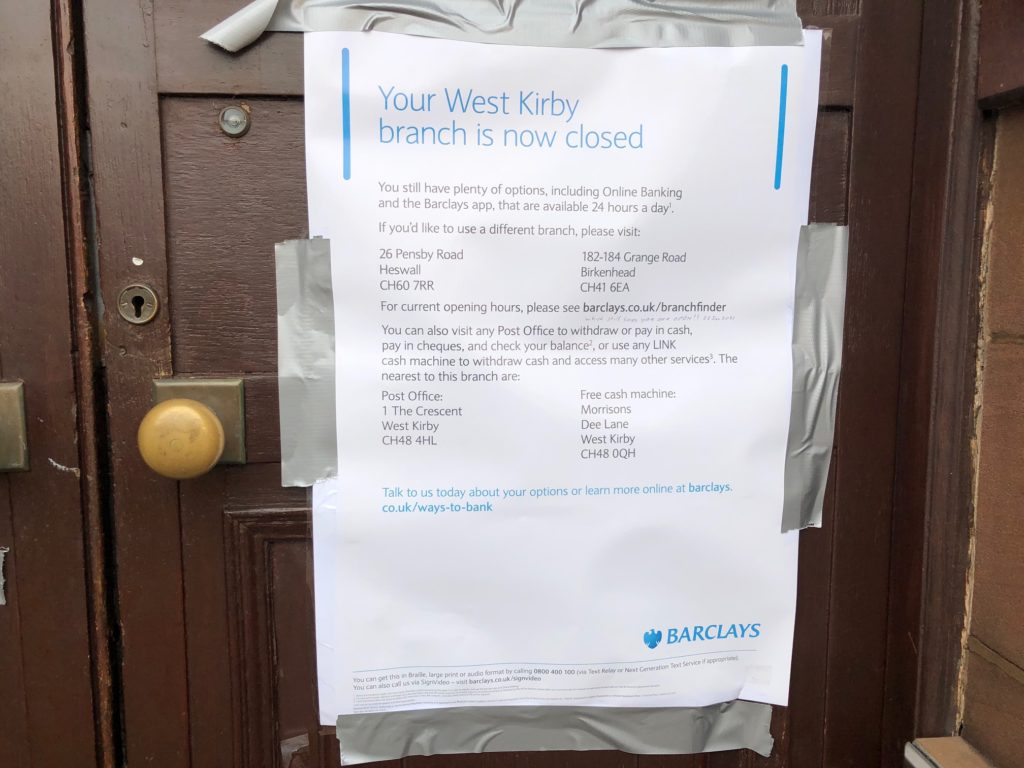 In response, Barclays said: "We understand the concerns about the closure – and we'd like to reassure everyone that, before deciding to close, we looked very carefully at how the branch is used. We've seen a general fall in customers coming to this branch, and many customers already use nearby branches and Online or Telephone Banking.
"We understand the concern from the community with regards to the premises and, as soon as we've vacated them, we'll hand them over to our property agents."
They added that customers can still bank with them at the Post Office in The Crescent and there are free cash machines at three nearby locations.
Lloyds and Santander shut their West Kirby branches in 2019, and the departure of Barclays means NatWest is now the sole bank in the area.