Hoylake hovercraft was scrambled today after a group of people were reported to be cut off by the incoming tide in Leasowe Bay.
By the time they reached the scene shortly after midday, several of the group had reached the sea wall by entering the water to cross the flood channel, leaving only one person needing to be rescued.
Two Coastguard officers waded across to reach the casualty before taking them aboard the Hurley Spirit.
They required no medical attention and were flown to the steps at the sea wall at Meols.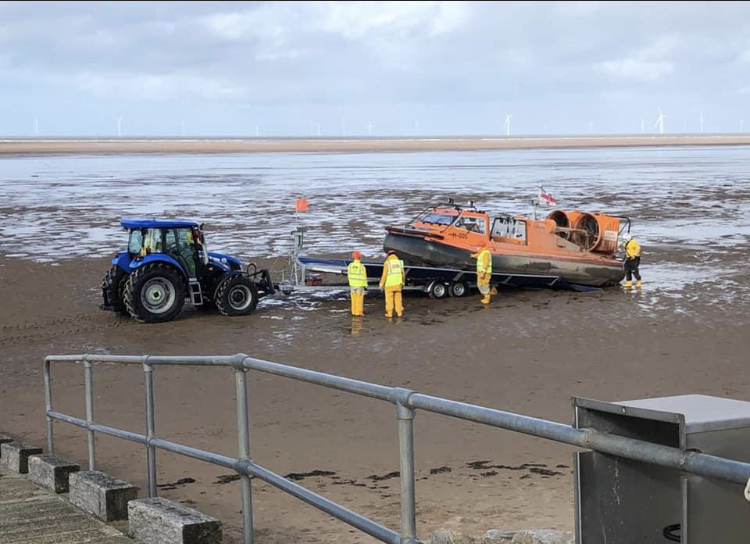 Lifeboat volunteers are asking people to take care when they are walking on beaches.
Hoylake RNLI hovercraft commander Harry Jones said: "Our local beaches are likely to get busier by the spring, so the RNLI is asking everyone to stay safe if you're heading to the coast for exercise.
"Please check local tide times, weather forecasts and safety signage. Keep an eye on your surroundings and know your route to safety.
"Always carry a fully-charged phone and if you or someone else gets into difficulty, dial 999 and ask for the Coastguard."