The Royal Liverpool Golf Club is to hold a series of open days this year, giving people the chance to play the new-look course before the world's greatest players.
The course will host the 151st Open in 2023, a year later than planned, due to the Covid-19 pandemic.
In advance of this, it has undergone a number of alterations to ensure it remains a stern test for amateur and professional golfers alike.
The most significant change is the reconstruction of the par 3 hole called 'Rushes', replaced by a stunning new hole called 'Little Eye', named after the outcrop of red sandstone which pokes from the sands of the Dee Estuary and visible from the elevated green.
The numbering of the course for The Open means 'Little Eye', normally the 15th, will be the Championship 17th and, despite being just 134 yards long, the club believes it's likely to be the scene of much drama – especially if the wind is blowing.
Rob McBurney, Chair of Royal Liverpool's Open Championship Committee, said: "We are excited about The Open returning to Hoylake. It's arguably the greatest golf tournament of them all, and means so much to the Club, to Hoylake, Wirral and the Liverpool City Region in general.
"The Open Days are a genuine opportunity to play a fine golf course recently reconfigured to give the game's best players something new and challenging to think about. 'Little Eye' is a great short hole, and could become our equivalent of Royal Troon's 'Postage Stamp'. We very much look forward to welcoming Hoylake Open Day competitors later this year."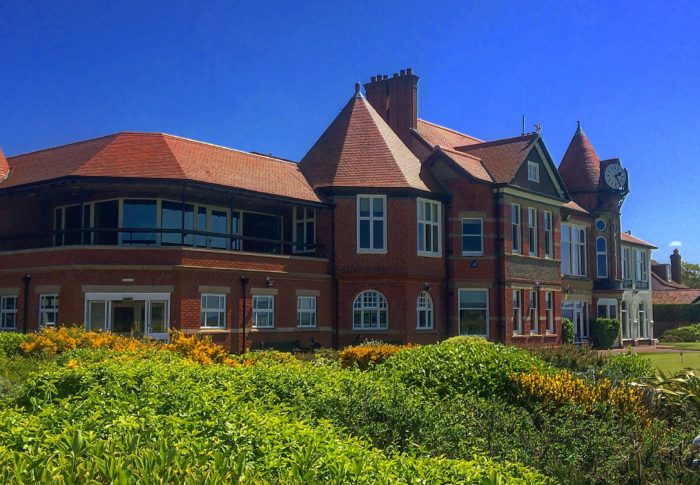 Players will start on the 17th hole, the Championship 1st, and end on the 16th, the Championship's closing hole, immediately after tackling 'Little Eye'.
The entrance fee is £151 per person, although the club says this is a "significant reduction on the normal green fee".
Entrants will get a complimentary breakfast roll and coffee, light refreshments and take away mementos.
Winner and runners-up prizes will be awarded to the first three teams, along with those for longest drive and nearest to the pin.
To enter the Open Days, which are being held on 14 May, 28 June and 7 July, book online here or email secretary@royal-liverpool-golf.com.
Top photo credit: David Cannon/R&A/R&A via Getty Images