A famous West Kirby pub has opened its kitchen to serve a full hot food food menu.
The White Lion on Grange Road, well known for its real ale culture and old-world charm, has gone into partnership with Bamboo Thai, already established at Woodside Ferry Village, to run the pub kitchen.
Owner Andy Cockram, who is also the landlord of the Irby Mill pub which already serves hot food, said: "We'd been thinking about serving food for a while, but it's all in the timing which is clearly right now with people pleased to be able to go out again.
"I've always thought that a curry and a pint has a great ring about it and I knew our customers would really appreciate the amazing flavours and aromas that Bamboo Thai offer."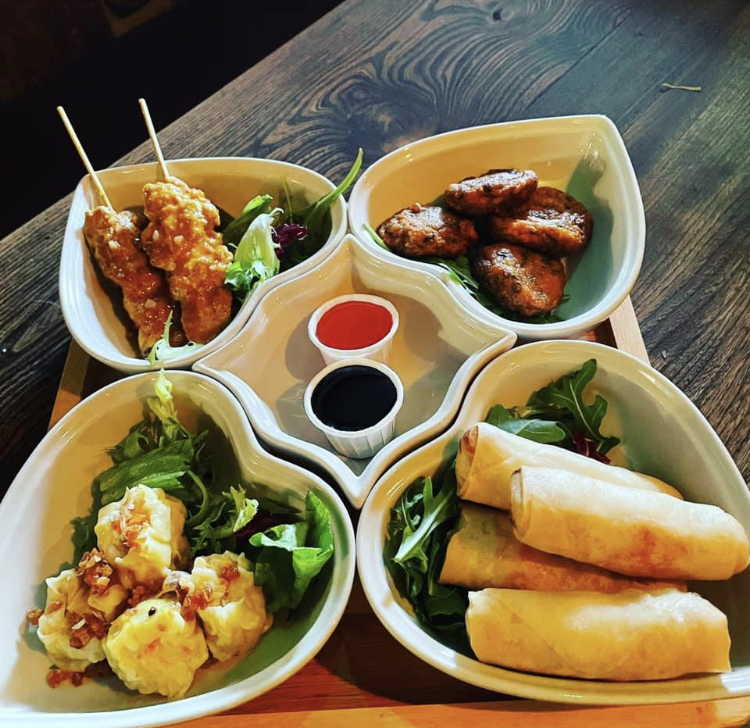 Bamboo Thai is owned and operated by Wirral couple, Dave Otter and Pam Anuniwat, pictured top with Andy, who until recently lived in West Kirby. They opened Bamboo Thai in Woodside in July 2020, having formerly part owned Khao Soi restaurant in Hoylake.
Dave said: "I've lived on the Wirral for most of my life and the White Lion is almost like home to me, it's basically always been my local, so it feels really quite special to have had this opportunity to open up the kitchen.
"Like other restaurateurs, it's been a tough time for us, and we have been looking for another opportunity since opening our concession in Woodside last summer. Following long discussions in December at the start of the last lockdown we and Andy saw that coming together would be mutually beneficial and help any bounce back in 2021."
Pam, originally from Thailand and who has been living on the Wirral for more than 20 years, added: "We've started really strongly, and our menu is already proving very popular. As word continues to spread, we also hope in time to offer some traditional pub food, similar to that at the Irby Mill, but with a twist of Thailand."
To make service easier during the current limitations on hospitality, the White Lion has adopted the recently launched Mimu mobile phone app which helps people order more safely and easily and pay instantly.
Customers are also able to order food to takeaway and a delivery service via Argyle Satellite Taxis has now gone live and already starting to prove very popular.
Bamboo Thai at The White Lion is open Wednesday & Thursday 4pm – 8pm, Friday & Saturday 12pm – 8pm and Sunday 12pm – 7pm.