An application has been lodged to install an 18m high phone mast in West Kirby.
Hutchinson 3G UK Ltd has applied to erect the 5G mast on the corner of Sandy Lane and Macdona Drive.
As well as the mast, there will also be three cabinets installed at ground level, which will reduce the width of the pavement.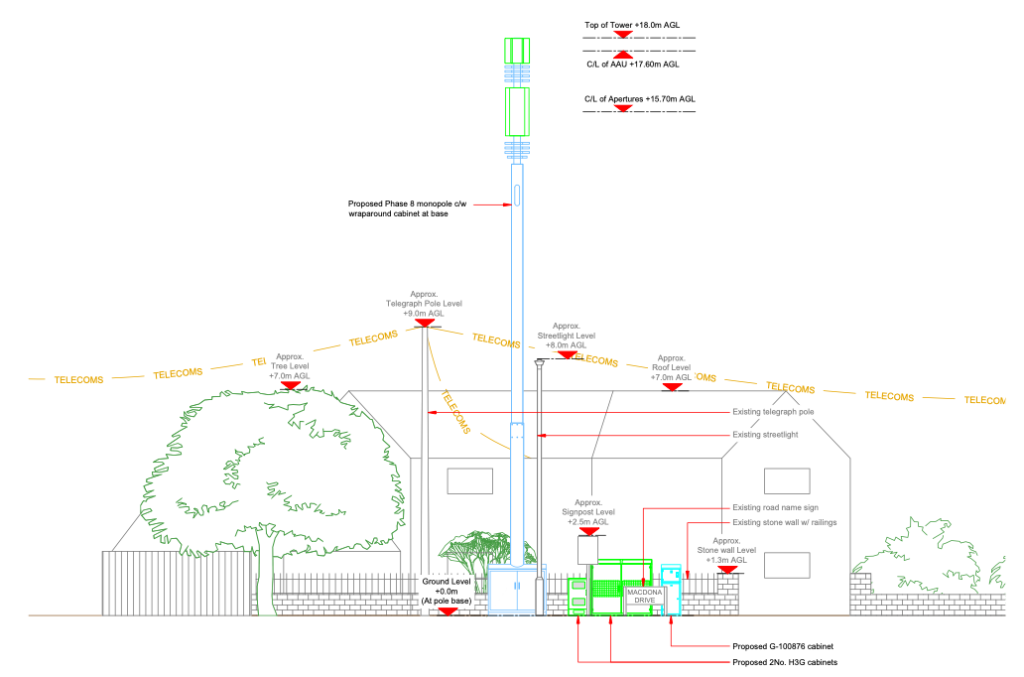 Local resident Neal Maxwell has raised safety concerns about narrowing the pavement on the busy junction.
He said: "Reducing the pavement size there is not a good idea given the nature of the road and crossing. It is also a thoroughfare for school children going to and from St Bridget's.
"It will create a very dangerous corner for pedestrians."
In documents submitted to Wirral Council, the applicants stated, 'Options are extremely limited and the only viable solution that minimises amenity issues has been put forward. The proposed site is located in a densely packed residential area. The DSA (Designated Search Area) covers this densely packed residential area. There is no scope to pull the mast outside of this area and give the cell 5G coverage.'
Other sites previously considered for the mast included Caldy Rd / Melloncroft Drive, the junction of Warwick Drive and Caldy Rd and the junction of Ludlow Drive and Sandy Lane.
Anyone wishing to comment on the application can do so here – https://planning.wirral.gov.uk/online-applications
Members of the community have until June 15 to submit their comments to the council.