Hoylake RNLI lifeboat station has a new Coxswain at the helm.
Howard 'Howie' Owen (pictured right) takes over the lifesaving role from Andy Dodd (pictured left), who is leaving to take up a new role as an Area Lifesaving Manager in Cardigan Bay.
Howie has volunteered for the RNLI for almost 30 years and has had a long career in the maritime sector.
He worked as a Boating Officer with the British Antarctic Survey at Rothera Research Station in Antarctica and King Edward Point Research Station in South Georgia.
Howie also worked on private superyachts before joining the Royal Fleet Auxiliary, which provides logistical and operational support to the Royal Navy and Royal Marines. More recently, he worked on pilot boats operating out of the River Mersey.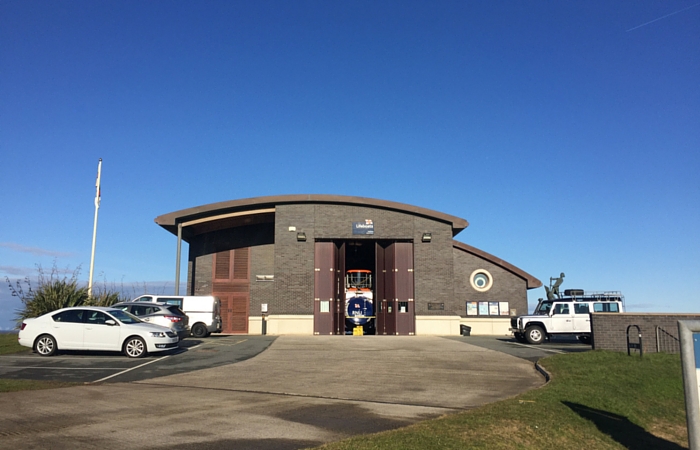 Howie began volunteering with the Royal National Lifeboat Institution at West Kirby RNLI lifeboat station in the early 1990s.
He served for over 20 years on West Kirby RNLI's inshore lifeboat, before joining the all-weather lifeboat crew at Hoylake. He became a Deputy Second Coxswain in 2014 and an Inshore Rescue Hovercraft commander in 2018.
He said: 'It's an honour to take on this role and I'm looking forward to keeping up the high standards and lifesaving traditions of Hoylake RNLI.
"We have a fantastic team of volunteers at Hoylake, not just on our lifeboat, hovercraft, shore and tractor crews, but also on our management, fundraising, media and shop teams.
"We couldn't keep our charity's lifesaving service running without each volunteer, their families, and our wider station community.'
"I'm excited to take on this new challenge and would like to thank Andy for his leadership and commitment over the years, particularly through the difficult period of the pandemic. On behalf of everyone at Hoylake Lifeboat Station, I wish him all the very best in his new role with the RNLI."
On stepping down as Coxswain, Andy Dodd said: "It's been an honour to serve as an RNLI Coxswain and a privilege to work with such a fantastic team. Thank you to everyone who has supported me and the station over the years. I wish Howie and the team a safe and successful future."
The Inshore Rescue Hovercraft Hurley Spirit has also been stationed at Hoylake since 2016 and can reach areas inaccessible to conventional lifeboats, including the mud flats of the Dee Estuary, the Wirral coast and the River Mersey.