Now in its third year, the Rustman challenge is a coastal endurance challenge which will see participants attempt to cycle, swim and run their way from New Brighton Lifeboat station on the Wirral to Holyhead on Anglesey, in just one day.
The 108-mile challenge, which takes place this Saturday (10 July), draws its name from the infamous Iron man endurance event updated to accommodate the 37-67 age range of the participants.
The challenge was founded in 2018 by Chris Shaw and Richard Webster, both members of the Wirral's RNLI Water Safety Team and combines their passion for endurance challenges with their desire to fundraise for the RNLI and help the charity to keep saving lives at sea.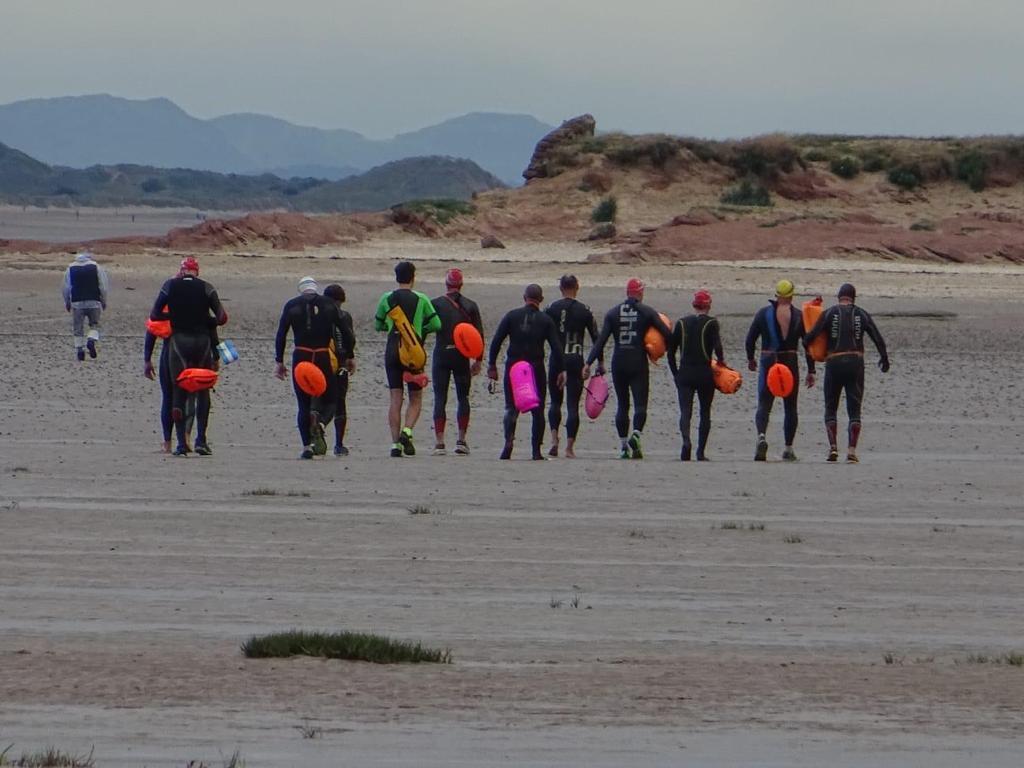 The challenge returns this year after a break due to the Coronavirus Pandemic with 20 participants will be attempting to cover the distance from the New Brighton Lifeboat station on the Wirral to Holyhead station on Anglesey in just one day. Leaving the New Brighton station at 5am they will pass seven lifeboat stations along the coast, completing a total of 90 miles of cycling, 6 miles of swimming including West Kirby to Talacre and a 12-mile run to the finish at Holyhead Lifeboat station around 9pm.
This year the participants will be accompanied by 10, mixed men and women relay teams, with a cyclist, swimmer and runner all tackling a stretch each. Between them all they are aiming to raise £15,000.
Co-founder Chris Shaw said: "This is the third year we have undertaken this enormous adventure. It will push us all to the limit, over some of the most testing natural obstacles our local environment can throw at us! But the breath-taking sandbank wilderness in the middle of the Dee and climatic panoramic views from Holyhead Mountain will spur us on to complete the challenge and raise vital funds for the RNLI."
Ritchie Webster, who shares Chris's love of coastal endurance events and co-founded The Rustmen, said: "As a volunteer with the RNLI, I know just how critical the service will be this summer.
"Wirral's 26-mile coastline is one of the most dangerous in the country. The Mersey has the fourth highest tide on the planet, and the Dee tide can be treacherous if you time it wrong. It's so important to be aware of specific local dangers. Know your limits and don't take risks. Go with others. Look out for each other. And always have a charged phone so you can call for help if you need it." 
If you'd like to find out more about their challenge or donate to their efforts, please visit their Just Giving page here:https://www.justgiving.com/fundraising/rustman3?experiments=b2c_059_donate_to_yourself_v3&isMobile=false&successType=StaticDonateButtonClick