Hoylake RNLI lifeboat rescued a yacht which had suffered engine failure with four people on board.
The alarm was raised on Saturday morning as the eight metre vessel north of Talacre, heading towards Liverpool marina.
It was initially taken under tow by a commercial wind farm vessel before the lifeboat took over.
The rescue route took them through Burbo Bank Wind Farm and the main shipping channel of the River Mersey.
After nearly three hours towing, the lifeboat and yacht arrived at Brunswick Lock.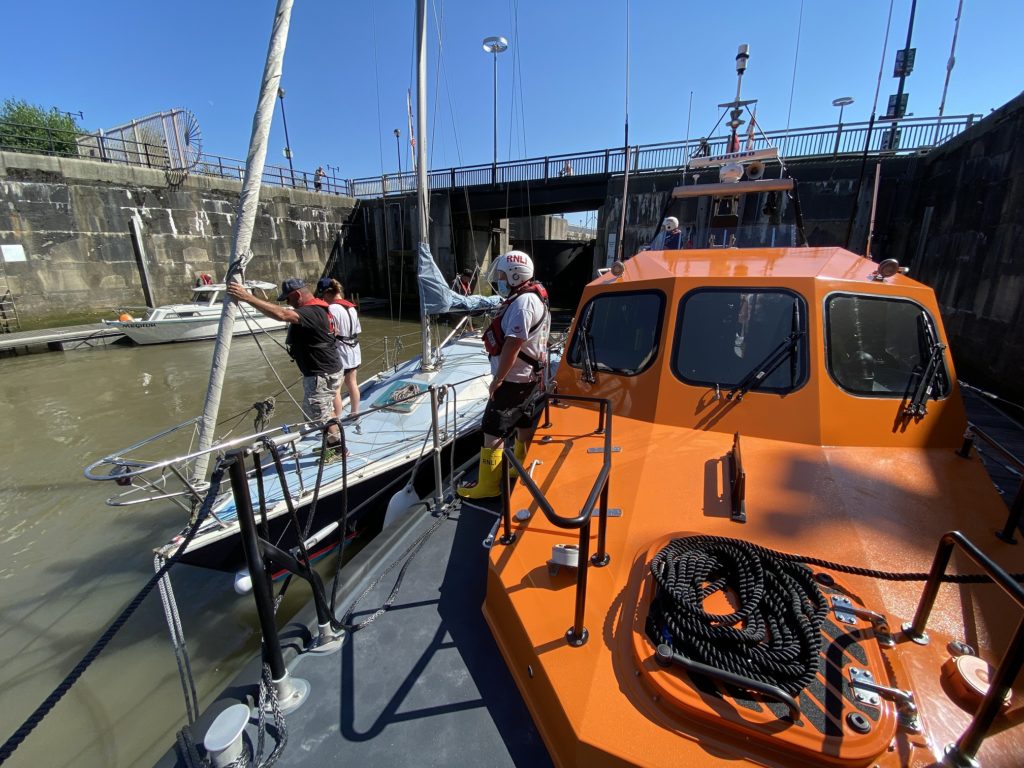 It was Howie Owen's first shout in command of Hoylake RNLI lifeboat since taking on the role of Coxswain Mechanic at the station last month.
Howie said: "The casualties did the right thing by raising the alarm when their yacht broke down.
"Our volunteer crew were glad to be able to bring them to the safety of Liverpool Marina after a long tow.
"Thank you to the wind farm vessel crew too for helping to secure the yacht at sea.
"Mechanical failure is the single biggest cause of rescue call outs to sailing and motor cruisers, making up almost 20 per cent of all RNLI lifeboat launches. If you get into difficulty at sea, always call the Coastguard on VHF Channel 16 or by dialling 999 or 112."