The high tide around West Kirby beach led to the lifeboat being scrambled several times on Thursday 22 July.
The inshore lifeboat was first called out after five walkers on the way to Middle Eye were outrun by the tide.
Fortunately, they had managed to swim safely to shore and only suffered grazed knees.
Later the lifeboat was asked to search for people cut off by the tide on all three islands.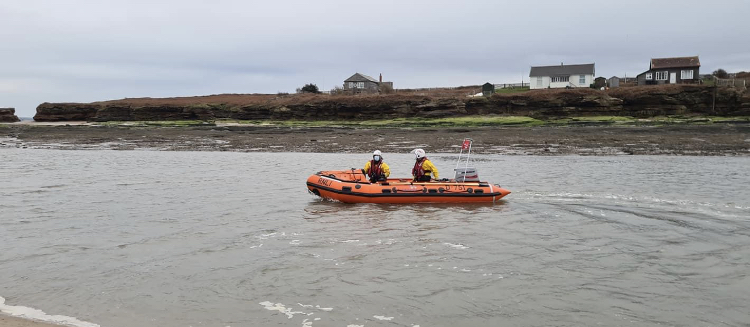 On their Facebook page, they posted: "West Kirby Lifeboat (WKLB) were tasked to search for persons potentially cut off by the tide on all three islands. WKLB proceeded to Little Eye where three people were located. They confirmed their intention was to stay on the island for the high tide and that everyone they had seen wade back were now ashore.
"WKLB then proceeded to Middle eye and Hilbre where a crew member was dropped ashore to search the paths while the boat carried out a search of the perimeter. Eleven people and two dogs were located but all wished to remain on the islands as they had arranged accommodation for the night.
"While returning to Sandy Lane slipway, WKLB were requested to assist with an unresponsive male in the sand dunes west of the Royal Liverpool golf course. The boat was stood down en route when it was established the casualty was in the care of Wirral Coastguard Rescue."
They added: "Remember to check the tides before leaving West Kirby and if you intend to stay on the Islands walk out minimum 3 hours before High Water. Don't forget the Tides change, getting later by approximately 1 hour each day."
Photo credits: RNLI West Kirby