A family of five including three children were rescued after being swept out to sea off Hilbre Island.
The 'Hurley Spirit', was requested to launch by the UK Coastguard at just after 4.30pm on Thursday 26 August following reports of people in difficulty in the water.
The alarm was raised by a volunteer member of the Hoylake crew, who was on the island.
The group had been assisted ashore by the time the rescue craft arrived and were in the care of West Kirby lifeguards.
The main casualty was a man who was unconscious after swallowing sea water, while the other four family members were alert but cold and suffering from shock.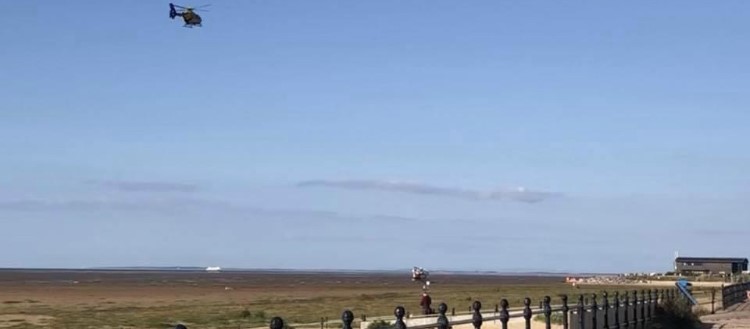 On the way back to the lifeboat station, a paramedic was winched down from a Coastguard helicopter to give the man emergency treatment.
He regained consciousness while in the lifeboat station and was medically assessed by the paramedics before being taken to hospital.
The remaining family members were kept warm and taken into the crew room to be checked over by paramedics before leaving the station.
Hoylake RNLI Mechanic, Harry Jones, said: "It's great to be involved in a shout with such a happy outcome.
"Time can mean the difference between life and death in these sorts of situations and we'd like to remind everyone that if they see somebody in difficulty in the water to call 999 without delay and ask for the Coastguard."
Top photo credit: Hoylake RNLI