A Pilates teacher from Hoylake is asking people to join her in taking part in a special class with a twist to raise money for the RNLI.
Pauline Caswell, who runs Love Pilates Wirral, is holding the 45 minute class at Leasowe Bay this Saturday, 4 September, at 9am with the challenge of completing all 34 of Joseph Pilates' original mat exercises.
Pauline, who has been teaching in the community and from her home studio for five years, said: "For the last two years many charitable organisations have been hard hit and the RNLI is no exception. It may be a national charity, but for many people on the Wirral it is 'local' and close to our hearts.
"For the last two years sadly Hoylake Lifeboat Day has been cancelled because of the Covid-19 pandemic, yet the RNLI crews at Hoylake, West Kirby and across the country have probably been busier than ever and in need of our support.
"This fundraiser, running through all of the original 34 Pilates exercises, is not going to be easy – even professional athletes struggle, so it will definitely be a challenge but also great fun for everyone taking part and probably for those just spectating!
"I've already received a lot of support and several donations which is great, but I would love as many as possible to participate and donate as much as they can. Even if people just come to watch, together we can raise some much needed funds for Hoylake Lifeboat."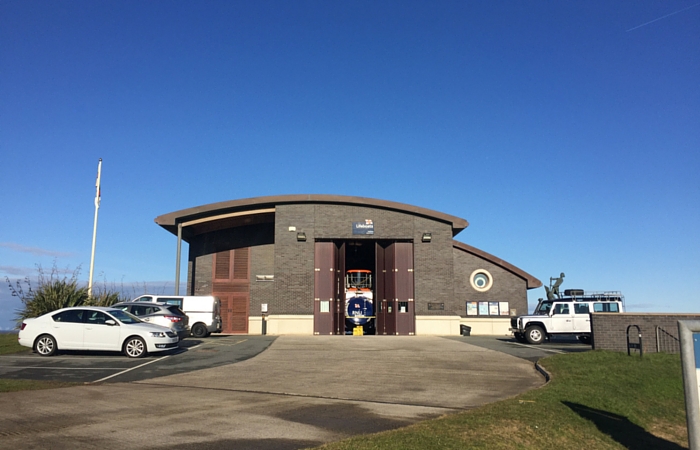 Pauline is currently a teacher/student of Pilates elder Lolita San Miguel and when she completes her two years of training this September will become one of very few second generation Pilates teachers in the UK.
She added: "I've carefully chosen the location and time for this event because not only is Leasowe Bay a beautiful place, but also it's one hour before high tide and, with safety and respect for the sea in mind, anyone interested in the class might also like to join me in a post Pilates paddle or swim.
"So bring your mat, your breakfast, your flask and perhaps even your swimsuit and sun cream!"
The Love Pilates RNLI challenge takes place at Leasowe Bay at 9am on Saturday September 4th.
Recommended class price is £8 but please pay what you can – all donations appreciated and all will go directly to the RNLI's Hoylake Lifeboat.