West Kirby lifeboat crew were scrambled last night to find a child who had run off on the beach as darkness fell.
The distressed youngster RNLI had been seen running towards the moorings at West Kirby beach at around 7.30pm.
A mother had lost sight of the child, who had run at speed towards the moorings on West Kirby beach at dusk.
Following a search, West Kirby RNLI located the child in the vicinity of the shoreline by Cubbins Green.
Mum and child were reunited and passed over to the local HM Coastguard team.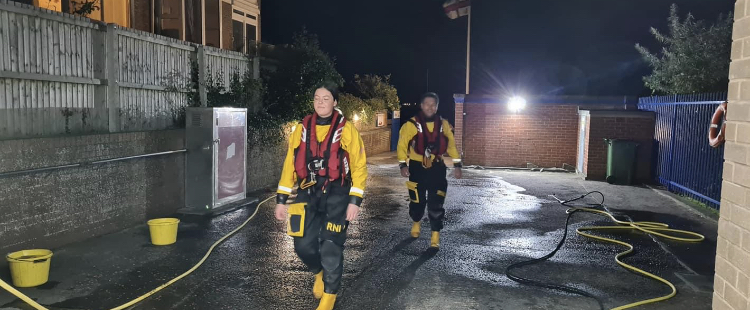 Richard Diamond, West Kirby RNLI Lifeboat Operations Manager said: "The mother did the right thing as she acted quickly and contacted the Coastguard.
"The Coastguard team gave her advice and support, having tasked the volunteer crew at West Kirby RNLI.
"Never hesitate to phone 999 and ask for the Coastguard if anyone is in danger near to or on the water."
Photo credits: West Kirby RNLI