Nine streets in Hoylake have had electric vehicle charging points installed as part of a pilot scheme in Wirral.
They are among more than 40 available for use across the borough, designed to encourage motorists to explore a greener way to travel.
The new charging points are focused in Hoylake, Wallasey and Woodchurch to make it easier for owners of electric vehicles to stay charged up and encourage more people to consider moving away from petrol and diesel.
The council committed to reducing the borough's carbon emissions when it declared climate emergency in 2019 and the charging points, installed as part of a £100,000 scheme, and it says the scheme will help provide a greener network to help residents reduce their emissions.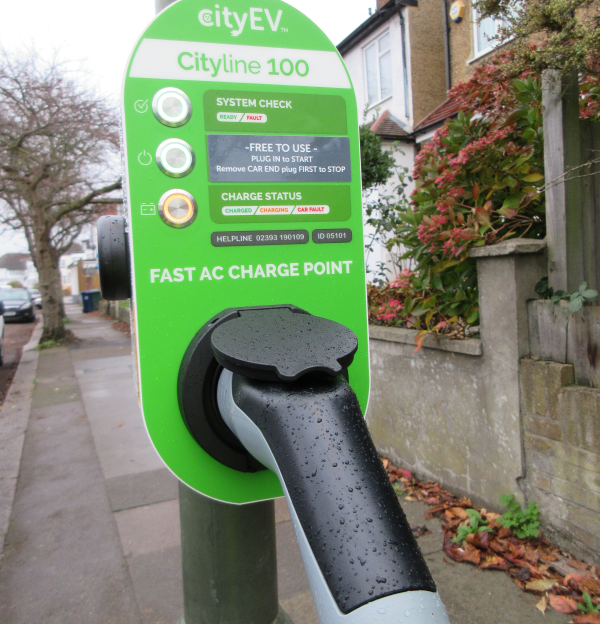 Cllr Liz Grey, Chair of the Environment, Climate Emergency and Transport committee for Wirral Council, said: "While electric vehicles are not the primary solution to climate emergency issues, it is important that we do what we can to encourage those who have to travel by car to do so without causing as much air pollution or GHG emissions – this pilot project takes us a step closer in that regard. A big part of our climate emergency action plan is to work towards a future with far more active travel and better public transport."
The installation of this first set of chargers has been funded by a grant from OZEV – the Office for Zero Emissions Vehicles, formerly known as OLEV – and Wirral Council. All future electric vehicle charging schemes will be subject to securing funding.
The electric vehicle charging points will be free for the first 12 months, until October 2022.
They are in the following locations:
Cable Road
Chapel Road
Elm Grove
Grove Road
Palantine Road
Sandringham Avenue
Sandringham Close
Kings Gap
Waverley Road
The locations of the units have been chosen based on a survey carried out in 2019 that asked residents where they would most like to see electric vehicle charging points.