With a career stretching back 50 years, West Kirby-based human rights solicitor Peter Edwards has been recognised by the Liverpool Law Society for the outstanding contribution he has made to lives of the most vulnerable in our society.
The focus of his work for the past 50 years has been to fight for the rights of mentally ill, the learning disabled and those who lack the capacity to make decisions for themselves.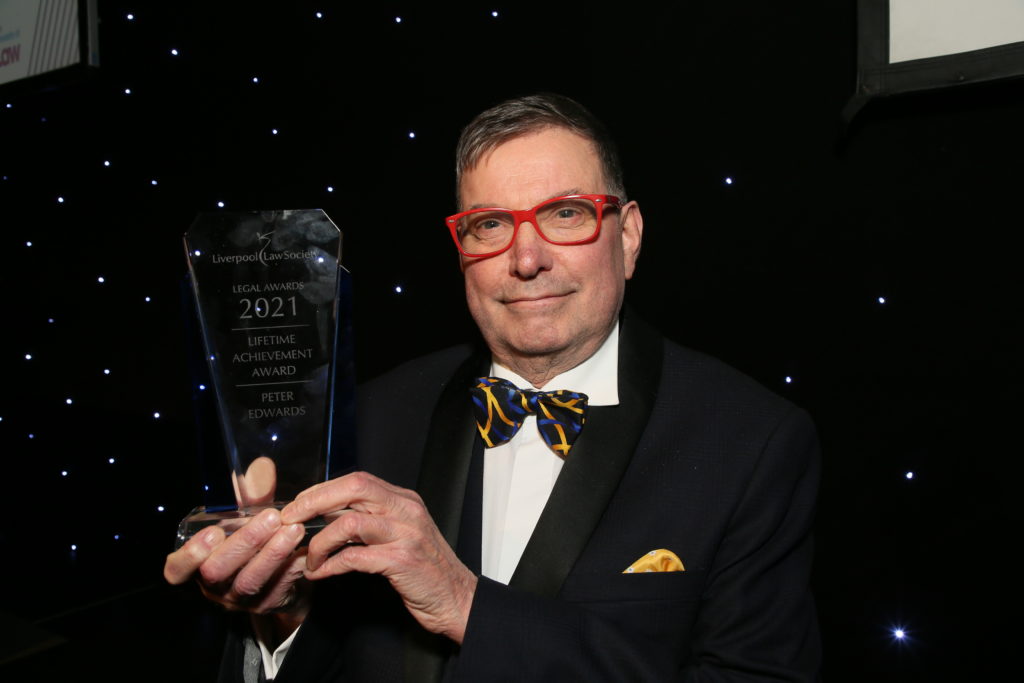 Peter, who collected his award at a prestigious event held at the Titanic Hotel, in Liverpool, said: "I am incredibly honoured to have achieved this award and I do so on behalf of the entire team at Peter Edwards Law who work tirelessly every day to protect the most vulnerable people in our
society.
"There is still a lot of work to do and, unfortunately for many organisations, I have no intention of putting my feet up any time soon."
Mat Kinton, the National Mental Health Act Policy Advisor of the Care Quality Commission, said: "Over all of those years Peter has been a high-profile champion of patient rights, and a trenchant critic of systems and organisations that fail them.
"His work at Ashworth Hospital was central to challenging its past cultures, and as such he has had a lasting positive impact on all high secure services.
"He has been a visible and fearless campaigner for the rights of unpopular patient groups, especially offenders. His legal actions on behalf of patients have changed the face of the law for the good, and he remains a committed activist and lawyer."
Peter was appointed a Fellow of the Royal Society of Medicine in 2016 and is on the editorial board of the International Journal of Human Rights in Healthcare.

You can find out more about Peter and his law firm by visiting www.peteredwardslaw.com.