More than £2,000 has been raised for the RNLI after volunteers took to the beach in Hoylake and the water in West Kirby on Boxing Day.
Hundreds of intrepid swimmers made their way to West Kirby Marine Lake to take part in a dip organised by the Underground Training Station (UTS). The Hoylake-based gym has arranged the chilly morning challenge for several years, and it has become increasingly popular.
West Kirby RNLI launched their D class lifeboat Seahorse to oversee and support the daring dippers taking to the water. The event raised £704.56 on the day, with many more donations from participants made to the RNLI online.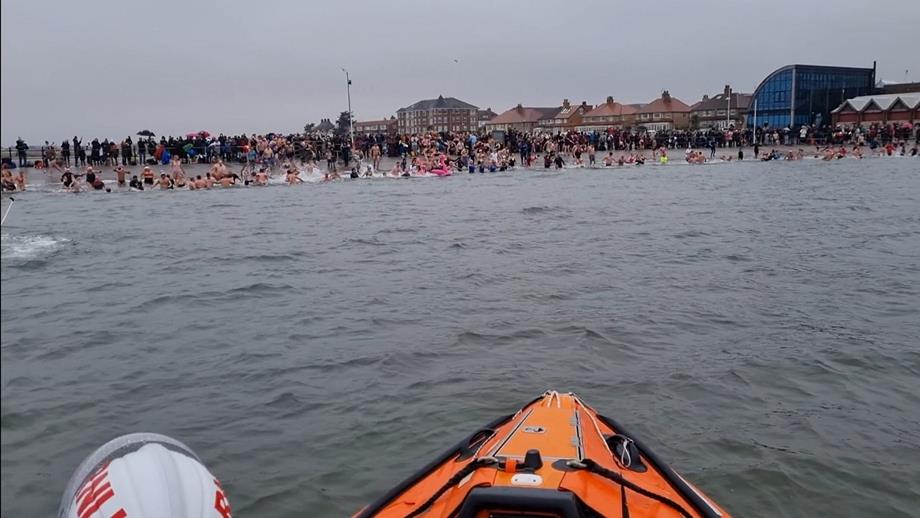 Later that morning, volunteers from Hoylake RNLI lifeboat crew took on a team from Hoylake Sailing Club in the annual Slater Trophy Tug O'War, which made a welcome return after its cancellation last year due to Covid.
The Hoylake RNLI team were victorious against the sailing club, winning in two straight pulls, and were presented with the competition's coveted Slater Trophy – a small teapot that bears the name of the winning side stretching back for nearly 50 years.
Hundreds of spectators attended the event to cheer on both teams and donate to the RNLI, with funds raised on the day totalling £1,580.24.
Further donations were made online by supporters watching from around the UK and overseas on the event's live stream.
West Kirby RNLI Lifeboat Operations Manager Richard Diamond said: "We would like to thank everyone who supported the Boxing Day Dip and who gave a donation either in person or online.
"Your ongoing support of the work of the RNLI and all those who volunteer is hugely appreciated.
"2021 has presented us with fundraising challenges but we are overwhelmed by people's ongoing generosity."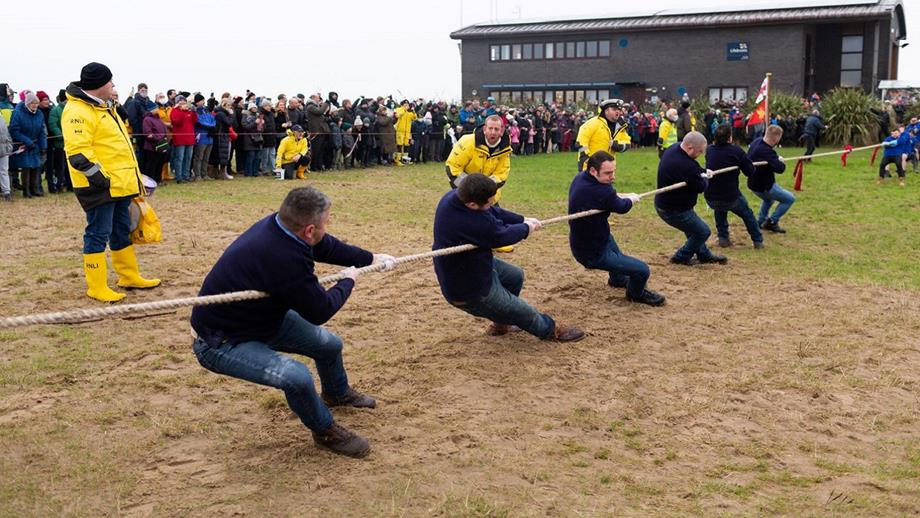 Speaking after the Tug o'War, Hoylake RNLI Coxswain Howie Owen said: "It was fantastic for our volunteer crew to be able to take part in this event again and both teams gave it their all.
"Thank you to the sailing club for a great competition and to everyone who turned out to support us.
"We're blown away by the generosity of our community in funding our lifesaving work.
"We hope to see you at next year's Tug o'War, which will be the event's 50th anniversary."
This winter the RNLI is asking for support from the public to help its crews in their mission to save every one.
Donations can be made to Hoylake and West Kirby RNLI through the lifeboat stations' JustGiving page at www.justgiving.com/fundraising/HoylakeWestKirbyRNLI2021
More information on the RNLI's Christmas appeal can be found at www.RNLI.org/Christmas
Top photo credit: Stratus Imagery