Sections of West Kirby's new flood wall have started to arrive, in preparation for their installation on the promenade.
The wall will double as seating, with the design resembling a wave, with a continuous curve containing seating, memorial or celebratory plaques, including replicas of those previously in place on the promenade.
Work is now well under way on the controversial project, with more than half of South Parade dug up for the £10 million scheme, which will also see new paving, a dedicated cycle lane and an events space on the site of the former baths.
The design has caused controversy, with 198 of the 221 comments submitted to the planning consultation against it and an online petition amassing a large number of signatures.
Objectors raised concerns that the wall will narrow the promenade and create access problems.
The council says that the scheme will protect 70 properties at risk of flooding now from extreme tidal events, and give over 500 properties improved protection over the next century as sea levels rise.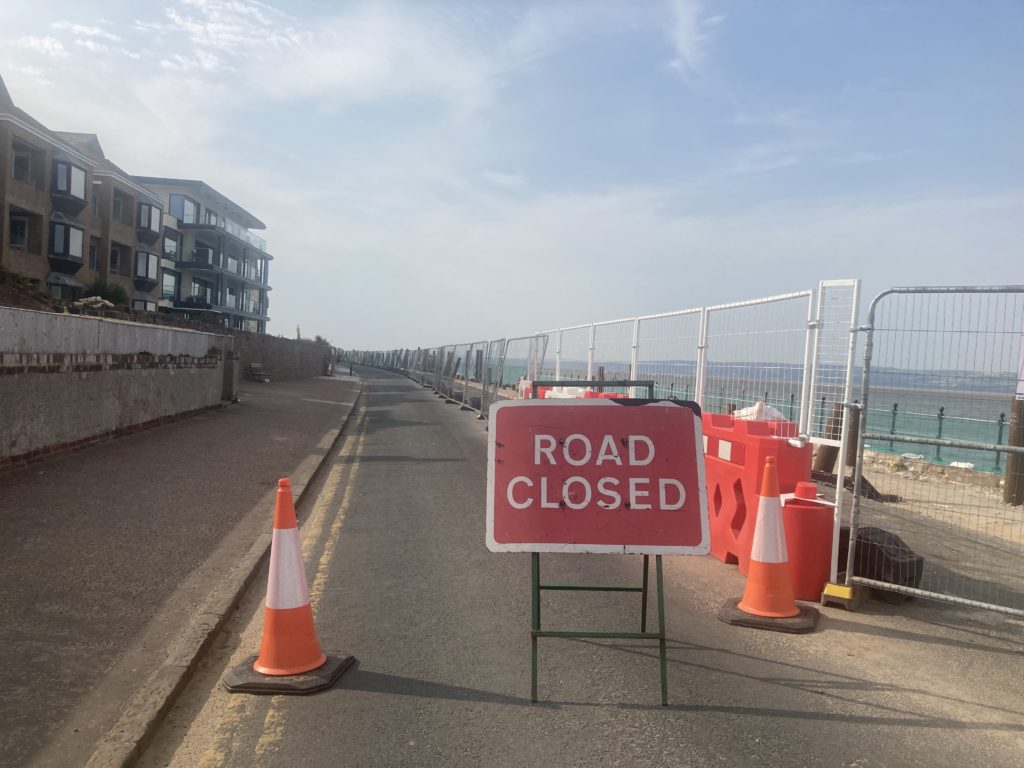 Wirral Council is urging people looking to visit West Kirby in the coming months to use public transport, due to a significant reduction in car parking spaces.
The public car park at Dee Lane is closed for the duration of the project as it is being used by the council's construction partner, VolkerStevin, as their works compound. In addition, large stretches of South Parade will not be accessible during the day in the week.
Piling works are continuing, with hollow steel circular tubes are pushed through the weak ground underneath the promenade until they reach firmer, supporting ground to provide a suitable foundation capable of withstanding wave forces.
Cllr Liz Grey, Chair of the Environment, Climate Emergency and Transport Committee for Wirral Council, said: "West Kirby's location already puts it at more risk of flooding than many areas and as sea levels continue to rise, the potential severity of that flooding and the dangers it might pose to people and property are a genuine concern.
"We take our responsibility to protect residents, businesses and the local environment from that risk very seriously and thanks to the support of the Environment Agency – and in consultation with local people – we have been able to start delivering this significant and essential coastal protection scheme at West Kirby."
Ollie Hope, the Environment Agency's Area Flood and Coastal Risk Manager for Cheshire and Merseyside, added: "Our priority is to reduce the risk of flooding to the West Kirby community now and for future generations as sea levels rise and storms become more extreme. We are delighted to be working with Wirral Council on this significant investment to the West Kirby coast.
"The new scheme will better protect 70 properties at risk of tidal flooding and deliver improvements along the promenade."
Mark Cronshaw, Framework Director – Environment, at VolkerStevin said: "After working to help develop this vital scheme for the West Kirby area, we are delighted and proud to be working in partnership with Wirral Council and the Environment Agency to deliver the construction phase for the local community.
"With the backdrop of a climate emergency, the project will bring much needed flood protection to homes and businesses in West Kirby, whilst delivering upgrades to West Kirby South Parade and surrounding areas, for the local community to enjoy for many years. During the course of construction, our team will of course be doing whatever they can to keep any disruption to a minimum."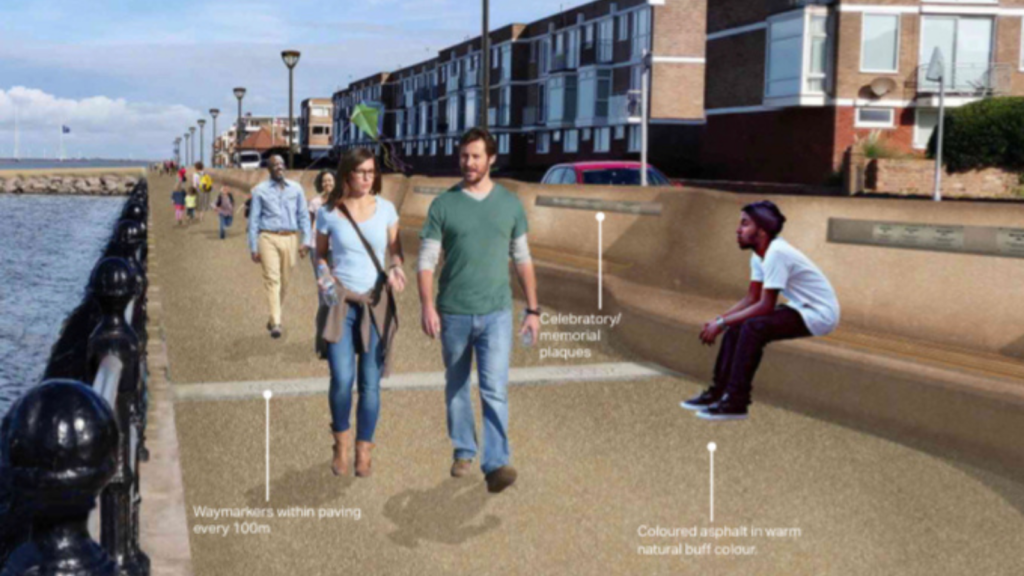 Partners have set up a facility for residents and visitors to raise any issues relating to the construction works, or for people to make an enquiry. It is situated on Salisbury Avenue, near to the junction with South Parade and is open from 10am to 4pm, Monday to Friday.
Work on the flood defence barrier is set to continue until November 2022.
More information on the scheme is available at www.wirral.gov.uk/westkirbywall
Photo credit (top): David Edwards