Plans to demolish two homes on Meols Drive in West Kirby and replace them with luxury apartments have been approved – despite objections over the demolition of a historic coach house and the impact on views from Royal Liverpool Golf Course.
The scheme will see 10 three and four bedroom apartments built over three storeys on the site of neighbouring 1950s detached properties on Meols Drive, opposite West Kirby Residential School.
Councillors were told that, following consultation with Historic England, the footprint of the site has been reduced, with the creation of 16 underground car park spaces and moving the building towards the north of the site.
There have also been other changes to the design of the front and rear elevations and gable ends, and a reduction in the length of the building.
Petitioner Elizabeth Webster told Wirral Council's planning committee that the scheme should be refused on the basis that objectors believe it is contrary to planning policies and will damage the conservation area.
She also outlined concerns that the new building exceeds design and density limits in the council's conservation area policy. However, council planner Sheila Day later told members that this guidance is now out of step with national policy, which states councils should "optimise density".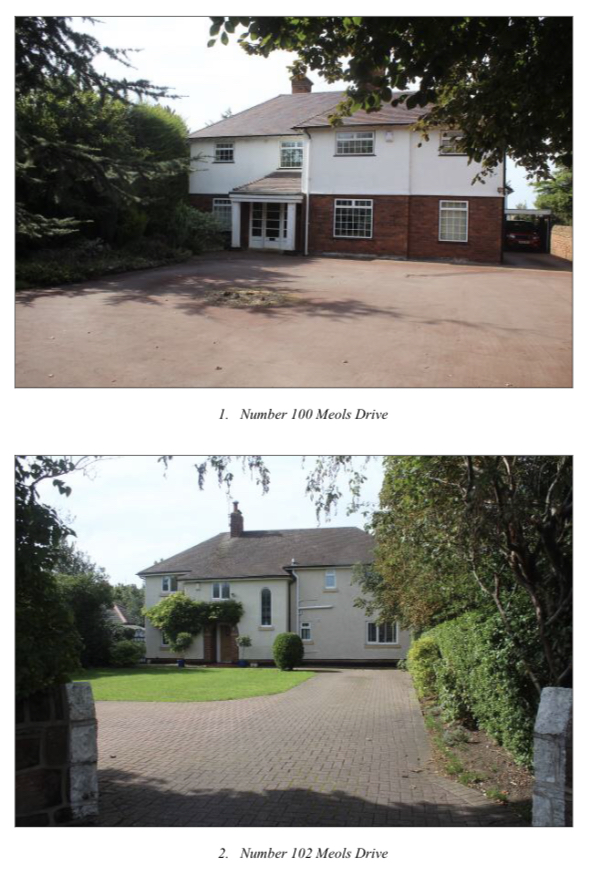 Local councillor Alison Wright objected to the demolition of the historic coach house and a conservatory, which only came to light recently.
The structures were part of a children's convalescent home for a neighbouring site, but council planners have assessed they are "not integral to the character or appearance" of the conservation area", and Historic England has advised that they are not worthy of listing.
Objections were also received from Royal Liverpool Golf Club about the impact of the new building on views from the course.
Speaking on behalf of the applicant, Quentin Keohane from FCH architects highlighted the changes made to the scheme. He said they had "worked very hard…with your officers over the past 18 months to two years to try and get a design we feel happy with". He said the scale of the building is comparable to those on either side.
Cllr Andrew Gardner said he was concerned about the impact on the golf course, but Cllr Steve Foulkes said it could be argued the view will be improved "as a better building is going in its place".
The scheme was approved by eight votes to two.