One of the dangers of visiting a restaurant that is an old favourite is that you end up sticking to the same dishes every time, a bit like wearing a pair of comfortable slippers that you can't bear to part with.
Worse still, when it comes to Indian food, my staples tend to be mild dishes such as a tikka masala and (reader, I am hanging my head in shame right now) a korma.
This was weighing on my mind as a pal and I headed to Karma to sample the new dishes they have just added to their menu. I silently prayed that there would be nothing too hot that would have me launching into a sudden coughing and spluttering fit.
As we both drank a cooling Kingfisher lager, it was explained that the idea behind the new dishes is to encourage customers to do as we were doing: to step out of our collective comfort zones and try something different. The new recipes are only available in the restaurant and are not part of the takeaway menu. Further choices are currently being refined in the Karma kitchen, and will be added every couple of months.
I must admit to being slightly concerned when the menu was being explained to us and the c-word – chili – was mentioned. Particularly when the chili in question is the second hottest in the world. I broke out in a sweat just thinking about it – even though we were reassured that it was stripped back, rather than being the full fat, whole hog, choke inducing, version.
Fortunately, I could put that to the back of my mind for a bit as this particular dish was one of the mains and in the meantime, the new starters had been placed in front of us.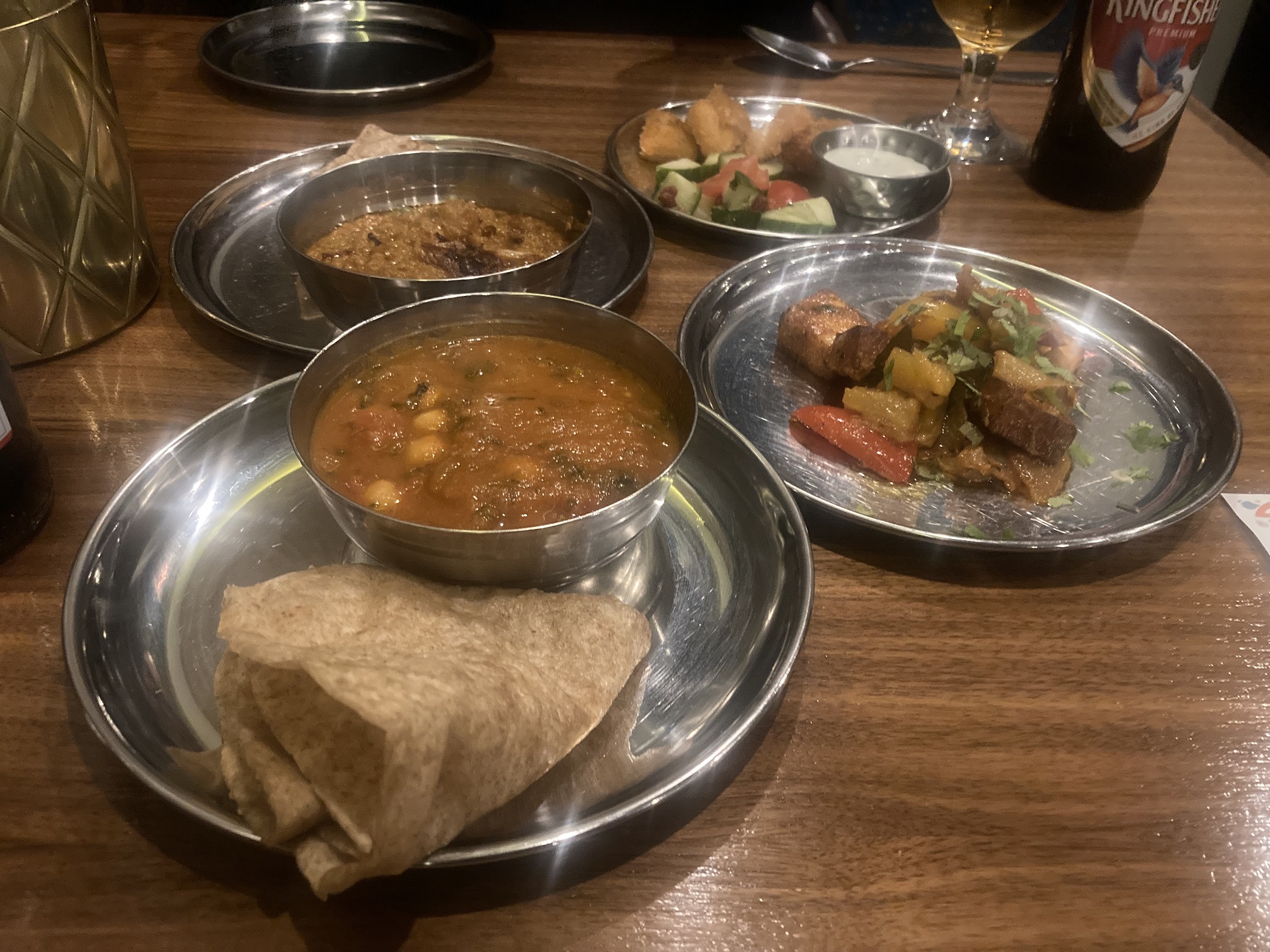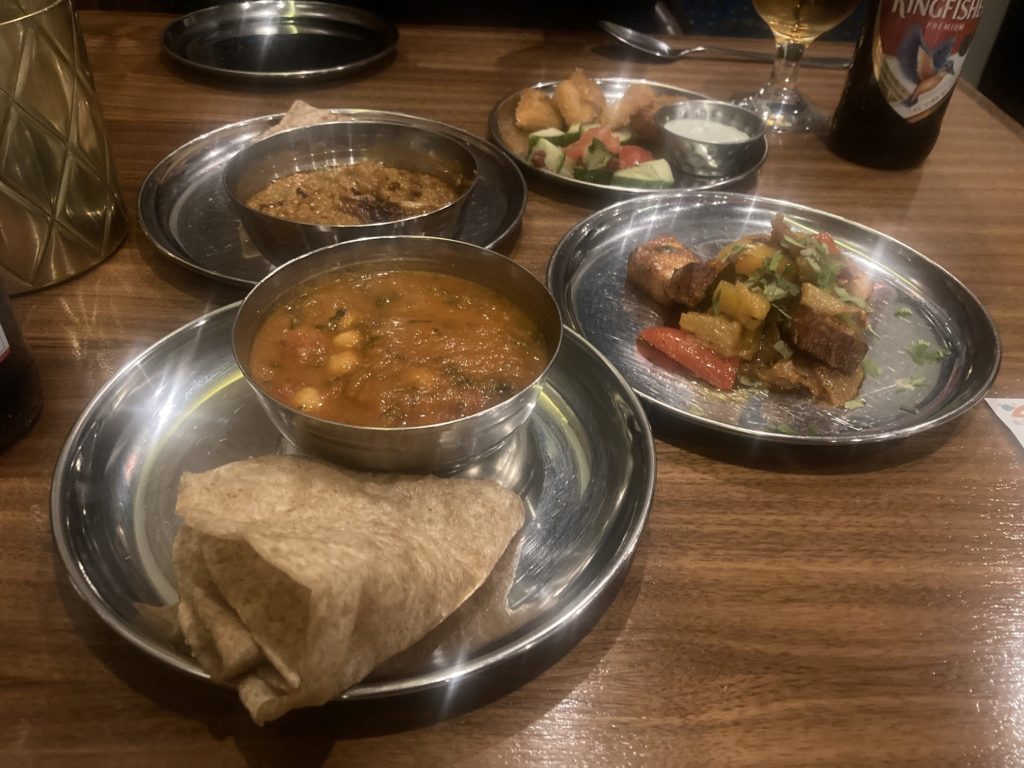 The starters were: a chana and spinach soup cooked with tomatoes and a spicy chat masala; paneer tikka with onions and pepper coated in a yoghurt and pineapple chutney; keema puri which is a curried minced beef and peas served with puri bread, and fish packora coated in a spicy chick pea batter. We both enjoyed the keema puri, which was packed with flavour and with a bread that was not too heavy, and my dining partner was taken with the paneer tikka. As a result, we cleared our plates is no time at all.
On to the mains (pictured at the top of the page), and it was time to face my nemesis: the naga. Described as 'flavoursome' and complemented by slow cooked Welsh lamb, it is rated five chili's out of five on the Karma menu heat chart. This was truly uncharted territory for someone whose idea of adding heat to a dish is a teaspoon of French mustard next to a sirloin steak.
I decided to try the naga first, so that if I did end up running to the bathroom sink to swallow two pints of water, it wouldn't be my final memory of the meal, as there were still other dishes to sample. As it was, I needn't have worried. Make no mistake, it was hot – at least by my standards – but the heat built slowly and did not overpower the melt in the mouth lamb, which tasted fantastic. It was, in the words of my friend, a taste sensation.
We also enjoyed the other two mains: a palek, described as a jazzed up version of the classic Saag, with chicken tikka, tomatoes, chillies and caramelised onions, which my friend said would encourage them to try something they wouldn't normally have; and a nadan – fish cooked in coconut oil and tomatoes with curry leaves.
As I headed home, pleased with my new found sense of culinary adventure, I reflected that the experience had taught me not to be afraid to step out of my comfort zone. I recommend you do too. Although I confess I am not ready to try a vindaloo just yet…
Karma can be found on Grange Road in West Kirby and is open Tuesday – Sunday, 4pm – 9pm. Bookings can be made here.