A poor second half performance condemned Caldy to their third home defeat in as many games despite having the lead going into half time.
It was the visitors who were the brighter of the two sides in the opening quarter hour scoring two trys, the second of which was another example of Caldy's defensive frailties in recent home games as Dunne stole the ball from the scrum to run in a very impressive score.
As with so many games before this season Caldy with their backs against the wall sprung into action peppering the Rotherham try line and on 19 minutes JJ Dickinson powered over to score the team's first of four trys in the first half.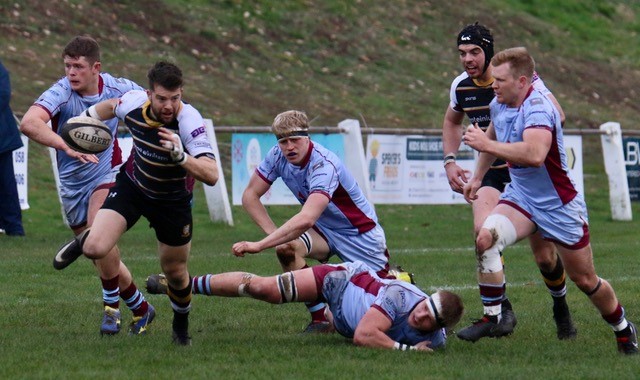 Keeping the pressure on, Caldy kept powering forward and the Rotherham defence failed to stop Mike Barlow running into the corner just moments later.
The comeback was complete as Caldy pushed forward using the scrum well, this time it was Jack Collister who crossed near the posts and Caldy had the lead for the first time in the afternoon, a lead that was extended by Martin Gerrard on the stoke of half time and the home side were pleased to be 10 points up at the break.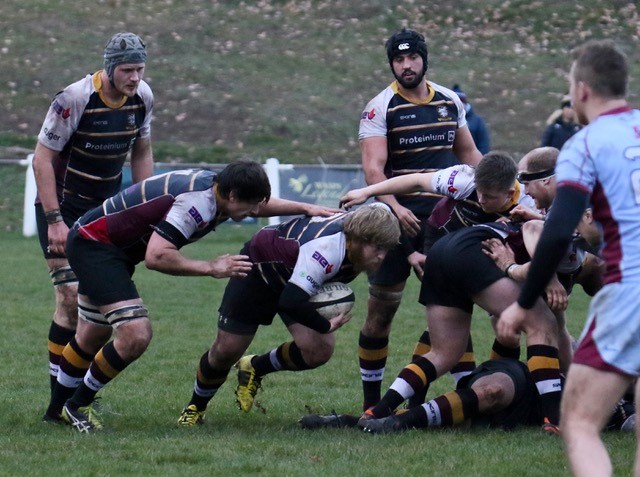 Caldy didn't take heed of the lessons learnt in the first half as Rotherham scored within three minutes of the restart as Poole crashed over to bring the Yorkshire side back into the game. Titans kept pressuring the Caldy line but a defensive mistake in the final phase allowed Nick Royle to run the length of the field to score one of the trys of the season to restore Caldy's advantage.
However it was then that the afternoon started to unravel as Rotherham got their tails up and went through some positive phases of the game and once they got in their stride Caldy were unable to stop them as first Leake and the impressive Sam Nagle-Taylor took advantage of Caldy's frailties at the lineout the latter of which gained praise from both coaches and supporters from both sides.
Caldy play next Saturday at Old Elthamians which will be a huge test although the ravers have travelled well this season and want to bring some of that sprit when they play at home again against Darlington Mowden Park a week on Saturday.