Work is to get under way early in 2022 on the long-awaited new medical centre for West Kirby.
Wirral Community Health and Care NHS Foundation Trust has told West Kirby Today that final preparations are being made ahead of construction starting on the Orrysdale Road site in the new year.
It is a decade since a consultation was first held about the scheme – and almost a year since hoardings were erected stating that work would start in spring 2021.
The new complex – which will be known as Marine Lake Health and Wellbeing Centre – will be open for extended hours and have a greater capacity than the existing site.
There will also be access to specialist health and care services including community nursing and cardiology, plus what health bosses describe as an "expanded 0-19 Health and Wellbeing Service for local families".

Plans submitted to Wirral Council in 2020 show it will have treatment rooms on the ground floor, GP consultation rooms above and administration accommodation on the second floor.
The site will also be home to a community cafe, run by Age UK Wirral.
Outside, there will also be improvements to the cycle route in front of Bridge Court apartments and a new pedestrian crossing.
The scheme is being funded by NHS England and Wirral Community Health and Care NHS Foundation Trust.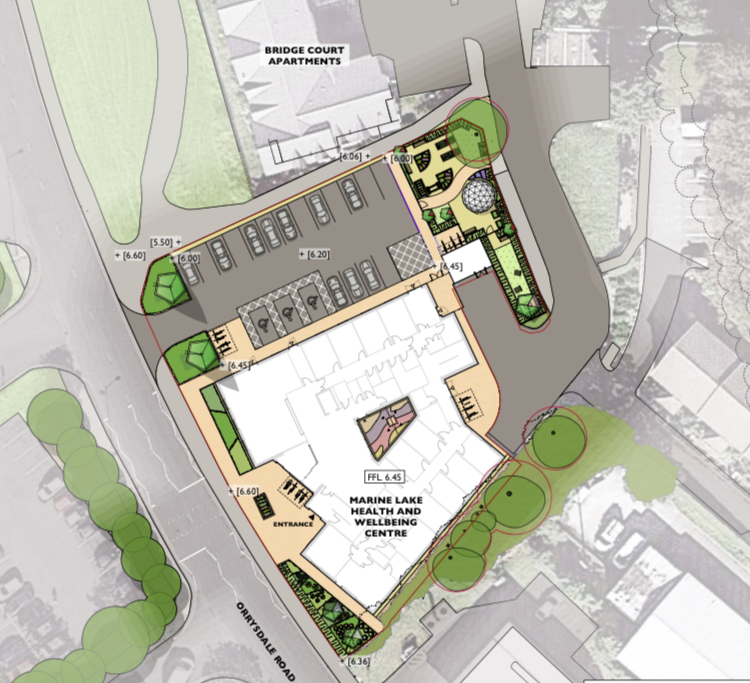 A Wirral Community Health and Care NHS Foundation Trust spokesperson said: "Wirral Community Health and Care NHS Foundation Trust is pleased to confirm that preparation for the new development will begin by the end of the calendar year. Construction will commence early in the New Year.
"The Trust and its partners, Marine Lake Medical Practice & Estuary Medical Practice and Age UK Wirral, will be transforming GP and Community Services for residents, patients of the existing GP Practice and members of the local community."
Construction is expected to take around a year, meaning the new complex should open in 2023.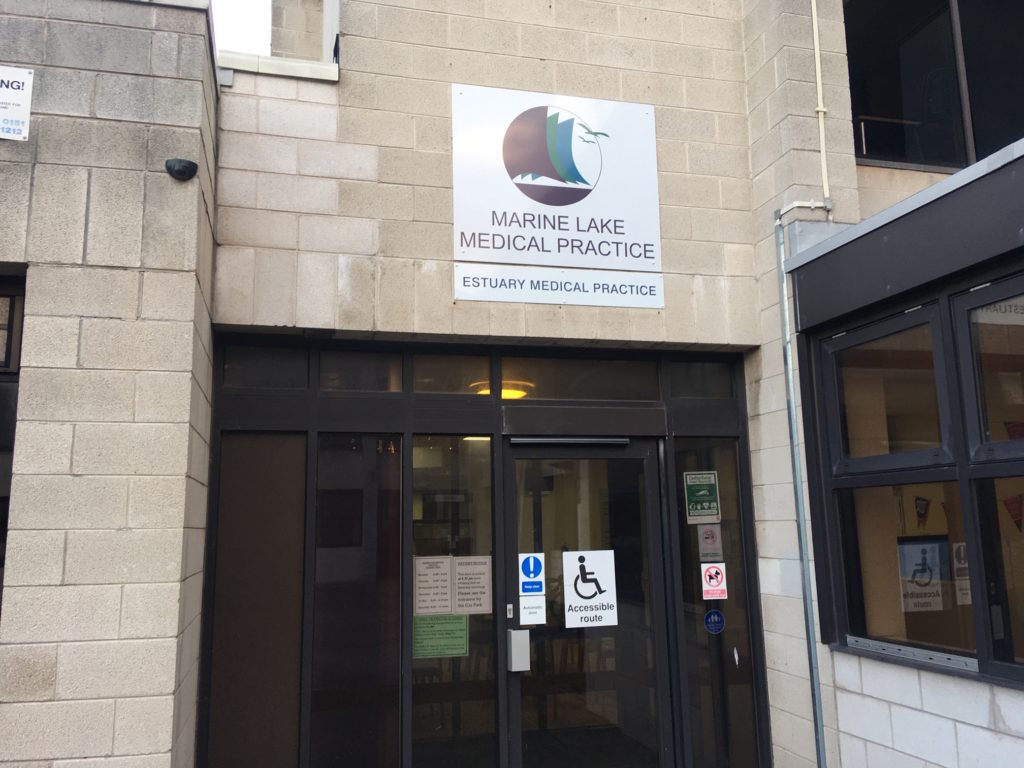 BEING PATIENT – A 10 YEAR WAIT FOR WEST KIRBY'S NEW MEDICAL CENTRE
2012 – Consultation takes place regarding a replacement for Marine Lake Medical Centre, on a site next to the proposed Bridge Street apartments.
2013 – Planning permission for the scheme is granted by Wirral Council, with work scheduled to get under way after the apartments are completed.
2019 – TG Medical Centre on Grange Road does not have its GP contract renewed and its patients also begin using the ageing Marine Lake Medical Centre building.
February 2020 – Wirral Community Health and Care NHS Foundation Trust insists the scheme is still alive.
April 2020 – A search begins for a contractor to build the site.
July 2020 – Updated plans are submitted to Wirral Council.
December 2020 – Hoardings are erected proclaiming that construction will start in spring 2021 and the new centre will open in 2022.
November 2021 – Wirral Community Health and Care NHS Foundation Trust reveals that construction will get under way in early 2022.